Our four towage joint ventures — Keppel Smit Towage in Asia, Saam Smit Towage in the Americas, Smit Lamnalco in the Middle East, Africa and Australia and Kotug Smit Towage in Europe — mean we are always close to our clients but at the same time they benefit from our global network.
Robert Jan van Acker, Divisional Managing Director of Boskalis Towage and Salvage, outlines the reasons why Boskalis decided to establish regional joint ventures in the harbor towage and terminal services business and crucially, how this benefits our clients.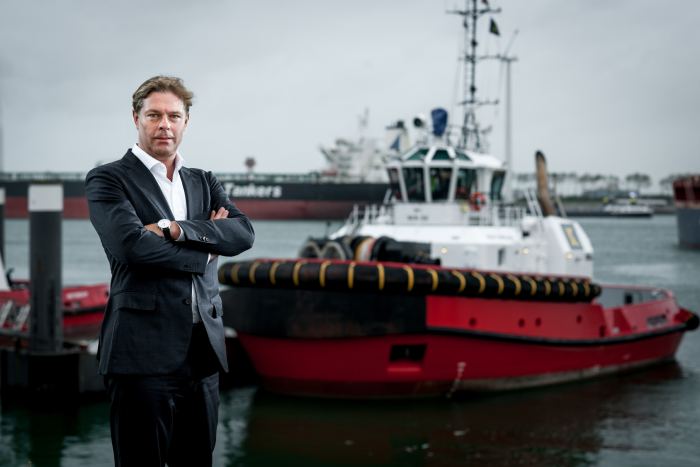 Robert Jan, could you describe the Boskalis strategy regarding the towage activities and how the company has established a global presence?
"Our strategy is aimed at concentrating and expanding our global towage services through regional partnerships. We firmly see the market moving towards consolidation and decided to play a shaping role. In the European market we have seen several small acquisitions and by establishing our joint venture with Kotug we have contributed to further consolidation in this region. Smaller, local towage companies have great business challenges right now and this means that many are forced to establish partnerships with other towage operators or to divest activities. This is happening around the globe, not only in Europe. Boskalis today has four, large joint ventures operating across the world."
"Boskalis already participated in the terminal services joint venture Lamnalco before the acquisition of SMIT in 2010. Following the acquisition we decided to build on this model to establish more regional joint ventures, not only for our towage services aimed at on- and offshore terminals but also for the harbor towage activities. Establishing Smit Lamnalco in 2011, which resulted from the merger of Lamnalco and the terminal activities of SMIT, was the first major step."
"We decided to bring all of the terminal activities under the newly created Smit Lamnalco umbrella and the harbor towage business was structured under several regional joint ventures, giving the company coverage in all corners of the globe: Keppel Smit Towage in Asia, Saam Smit Towage in the Americas and more recently, Kotug Smit Towage for Europe."
Was this decision also driven by the consolidation going on in the shipping industry?
"Yes, absolutely. We recognize that there is an enormous amount of consolidation occurring. During the last five years we have seen major mergers and acquisitions taking place within the container liner business. However, not only do we see further concentration within the container sector, we have seen similar movements in the other segments of the industry, within the tanker and bulker trades for example. And directly related to our business we have seen further concentration taking place on the terminal handling side and within the harbor towage industry - scattered acquisitions and mergers are happening as we speak."
How does Boskalis manage the various joint ventures?
"We strongly believe that the towage business needs to be managed closely to where the actual service is being delivered. There is some value we can add from our headquarters, however we firmly believe that interaction at a local level within the ports is an absolute must for being able to service our clients in line with their expectations in the respective local markets and to be competitive locally at the same time. We do however provide assistance if and when required from our headquarters in Papendrecht."
In your opinion why does this strategy benefit clients?
"We have a clearly defined strategy building on the consolidation going on in the marketplace amongst our clients. It is paramount that both terminal and harbor towage operations need to be managed where they take place - close to where our clients are active. There is limited value added from a central organization. There is a clear advantage of our model; we are present locally for our clients, so they are not dealing with a global conglomerate thousands of miles away. The organizations that support the towage services are locally embedded and therefore can provide the required support in the local context. However, Boskalis is active in 90 countries around the world and does make use of the knowledge and expertise it obtained in these many different countries by sharing this with the different joint ventures."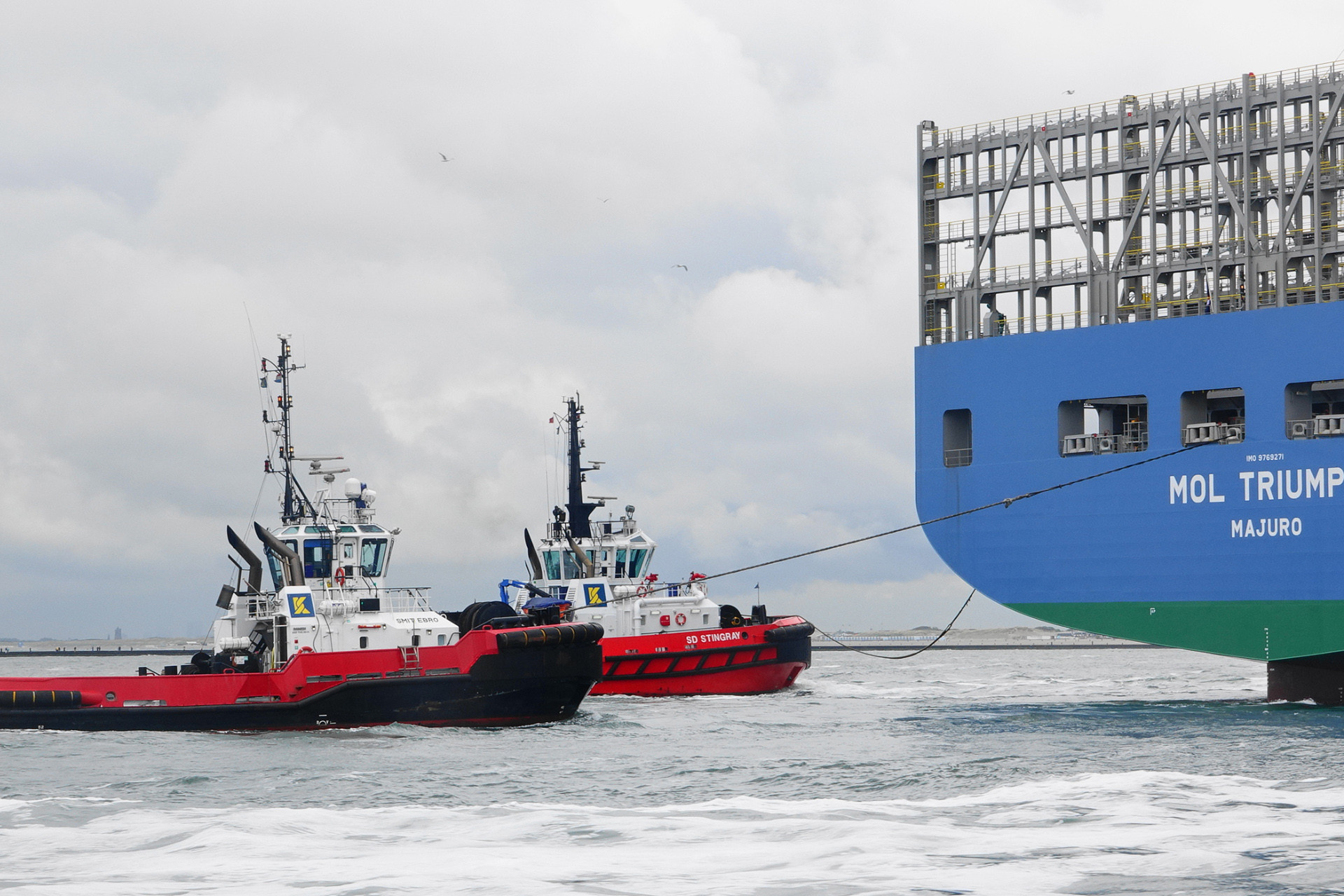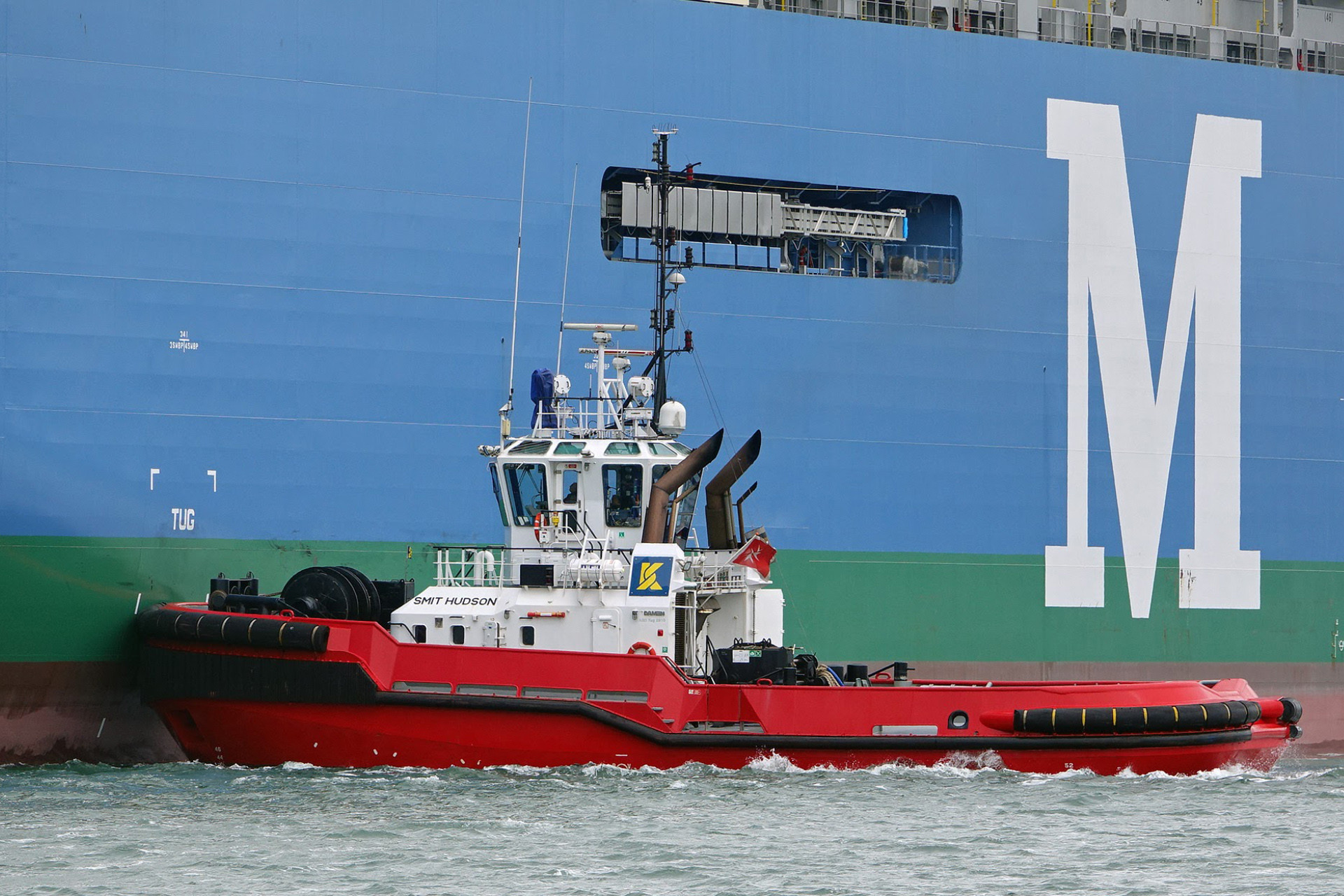 Has the strategy for the towage activities led to true global coverage — what is the scale of the business now?
"It is fair to say that today Boskalis has true global coverage - certainly in the open markets where we can operate. However, there are still countries where we are not present due to legislation. For example, the US market is closed to towage operators due to the Jones Act. Our global footprint today is a result of the steps that we have taken during the last four years following the SMIT acquisition. I don't believe we have any 'white spots', having a presence in the most important ports in the world, which has come about because we have followed our clients over the decades. Today, we provide our services in more than 90 major ports in 35 countries and our joint venture fleet represents over 400 vessels with around 4,500 experienced crew."
Why do you think Boskalis is a good partner going forward, given the dynamics of the shipping industry? What differentiates the company from its competitors?
"Ultimately, together with our partners we have a global fleet with a high level of uniformity, quality and safety standards. Our clients know what service level they will have, no matter where they are in the world. They know the Boskalis philosophy, the safety and service levels we provide, so although they are dealing with a local company they obtain all the benefits of a global business. Towage is a relatively capital intensive business especially on the scale that Boskalis provides these services in so many ports. The financial strength the Boskalis Group brings also provides reliability to our clients and partners. We take a long-term perspective when it comes to rendering towage services and building client relations."
"To support these standards we have also established a Center of Expertise at the Boskalis headquarters for procuring assets, maintenance programs, SHEQ standards etc. This ensures that all of our towage staff learn from each other to achieve the operational excellence that our clients expect from us."
"The strong local support and focus on operations in combination with the global expertise that can be drawn upon is what truly differentiates us in the industry."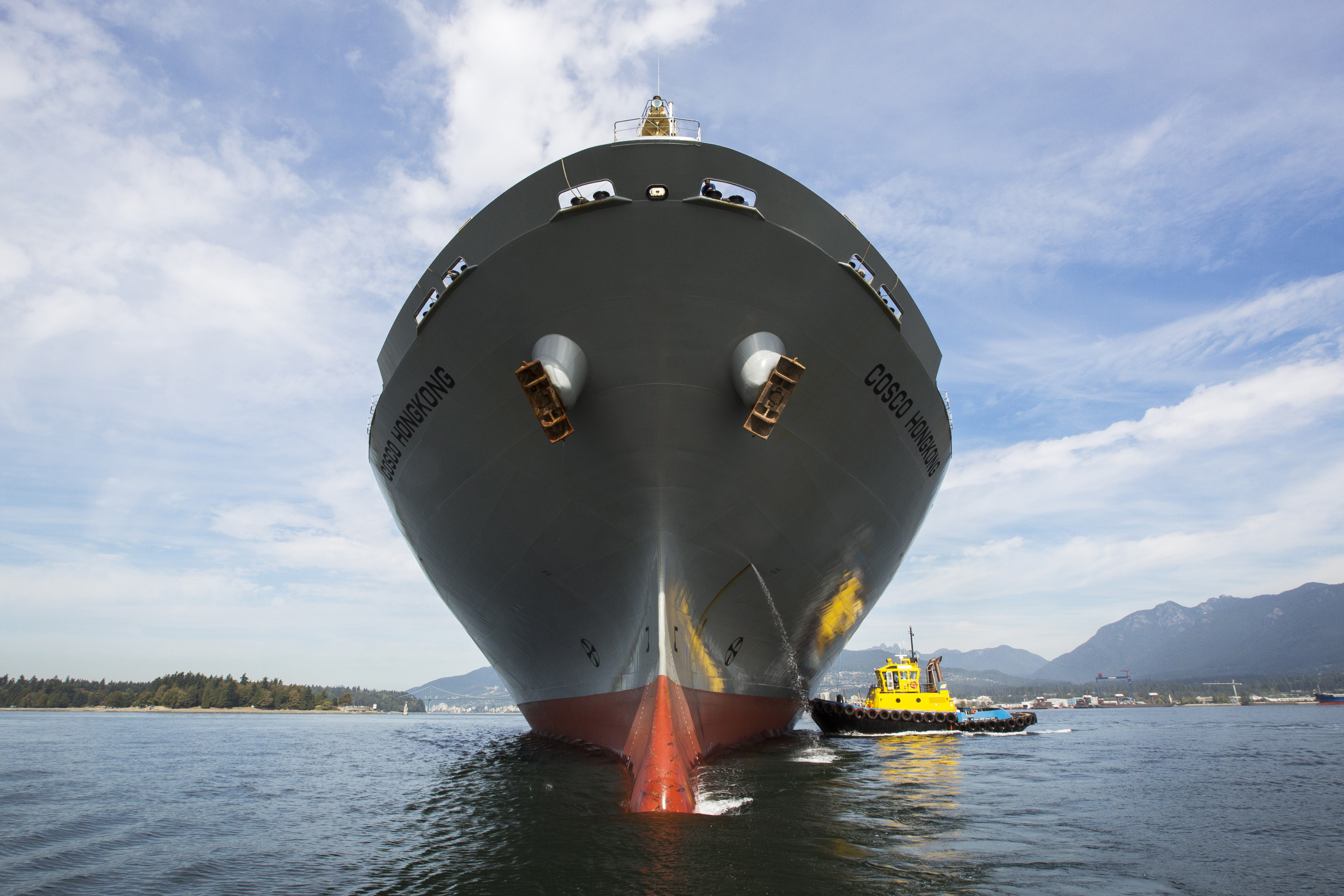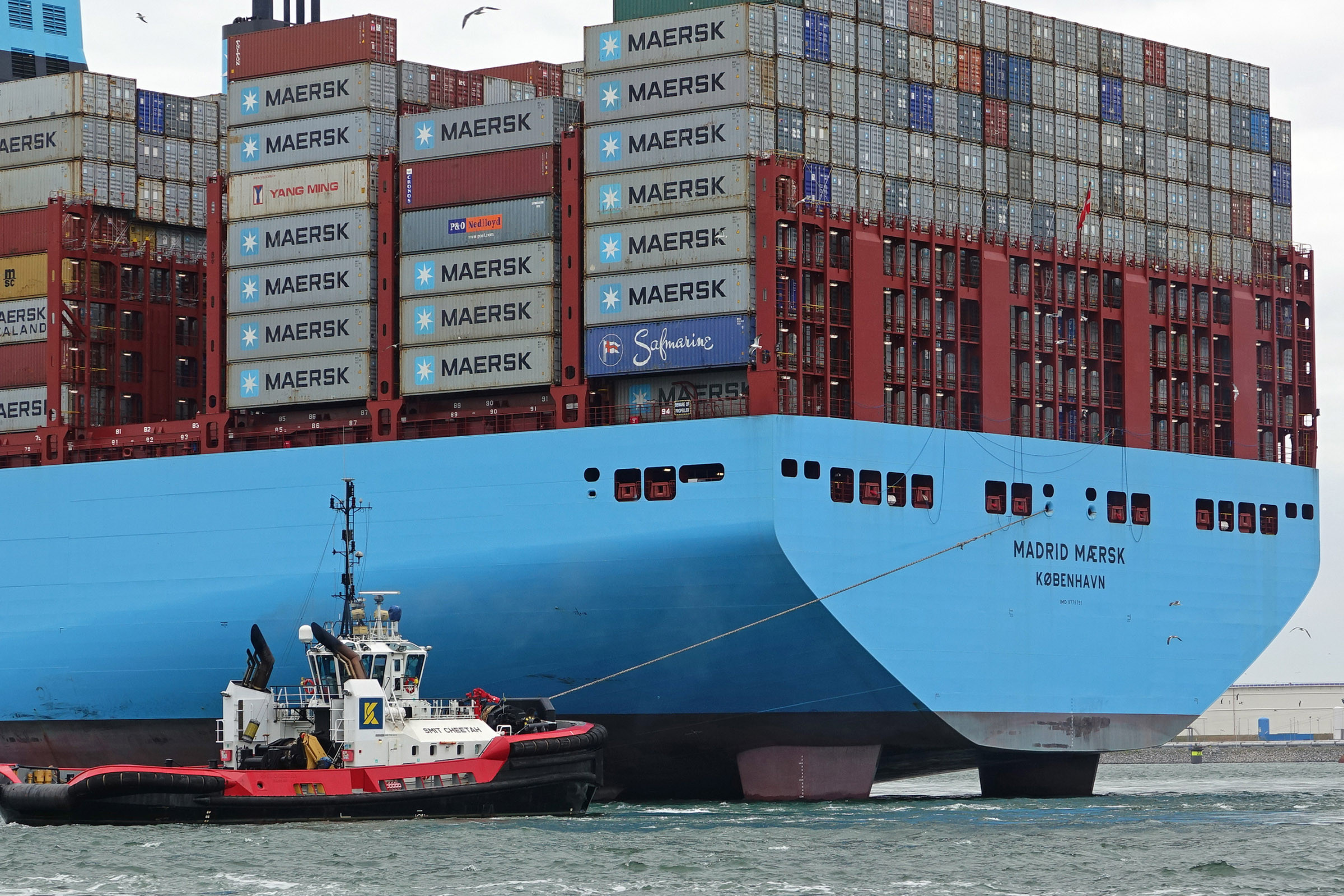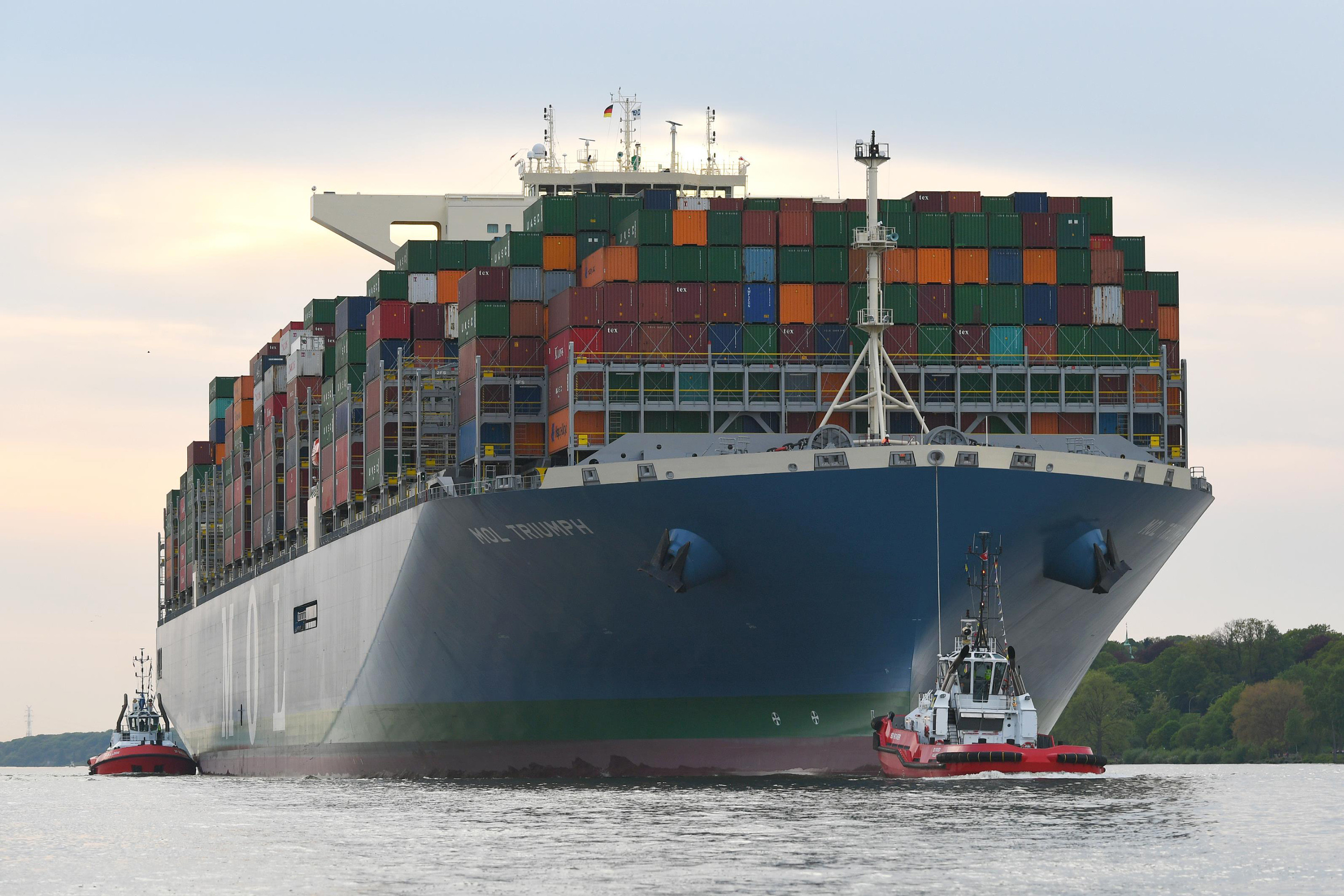 How is the Boskalis fleet changing to reflect the consolidation going on?
"Consolidation is coupled with the trend that vessels are becoming larger. For example, the number of tug assistances is stable or showing a small increase but the size of the vessels is much bigger, leading to a growth in port throughput. This has led us to invest in vessels with a higher tonnage and more powerful bollard pull. Over the last two to three years all vessels that have been ordered have a high bollard pull of 70 to 80 tons plus."
Again, what are the benefits for the client?
"With our global fleet size we can 'cascade' vessels between the various countries, regions and the joint ventures. We can make sure we have the right vessels, with the right specifications, in the right locations for our clients. Essentially we are facilitating the optimization of our fleet distribution on a global basis."
And does having such a worldwide towage presence make a difference to how you can serve those in need — your salvage clients?
"There is an important overlap between our towage client base and the clients our SMIT Salvage colleagues serve. SMIT Salvage can draw upon a large network of equipment that is available on a global basis. To give two recent and very good examples: the salvage jobs on the River Elbe and River Scheldt when huge containerships were stranded. Salvage services could be rendered very quickly because of a combination of factors. The tugs were readily available to provide immediate assistance, together with the experts from SMIT Salvage. The speed at which you provide assistance is often crucial. Salvaging the USS McCain is another unique example where we were able to utilize a heavy transport vessel and the expertise of our Dockwise colleagues to repair and transport the damaged navy vessel from Singapore to Japan. I believe it is of great value that we can act swiftly and that any salvage operation can draw on the experience of the entire Boskalis Group. As salvage jobs get larger and more complex, our global presence and expertise gives a fantastic solution. With this global footprint SMIT Salvage is well positioned to fulfill its role with direct access to more than 900 vessels and floating equipment across the globe."
What does the future of towage look like in terms of innovation? What are the new horizons in this regard?
"I think the most important innovation for the future is in the area of reducing our CO2 footprint. Our Asian joint ventures, Keppel Smit Towage and Maju Maritime, are awaiting the delivery of two LNG-powered harbor tugs in 2018. This really marks a breakthrough for realizing clean, environmentally-friendly harbor towage services in the Port of Singapore. With our large global fleet Boskalis is constantly on the lookout for ways to reduce emissions and innovate in terms of sustainability. We really look forward to rolling this out in other LNG ports and terminals around the world as well, because we believe that the use of LNG as a marine fuel for harbor tugs will play a viable role in reducing emissions besides the use of biofuels which Boskalis is also testing."
Read the next article