Inspecting, servicing, installing, repairing and dismantling complex subsea installations, whether for the oil & gas industry or for wind farms, are just a few of the challenging jobs our specialist diving teams carry out. In this article we delve into the fascinating world of the 'subsea plumbers'.
Gertjan Verver, Project Manager at our Subsea Services business unit, talks about Boskalis' broad range of specialist underwater inspection, repair and maintenance solutions and explains why the success of every project depends on the strength of the diving team.
Gertjan, could you explain what the Boskalis Subsea Services team actually does?
"Not to put too fine a point on it, we're the 'offshore plumbers' within Boskalis. Most of our work consists of inspecting, servicing, installing, repairing and dismantling complex subsea oil and gas installations and, increasingly, wind farms. Our clients have to meet the strictest classification requirements and they call us in for wide-ranging inspection duties such as checking the wall thickness of pipes, finding hairline cracks in installations, and other specialist investigation work.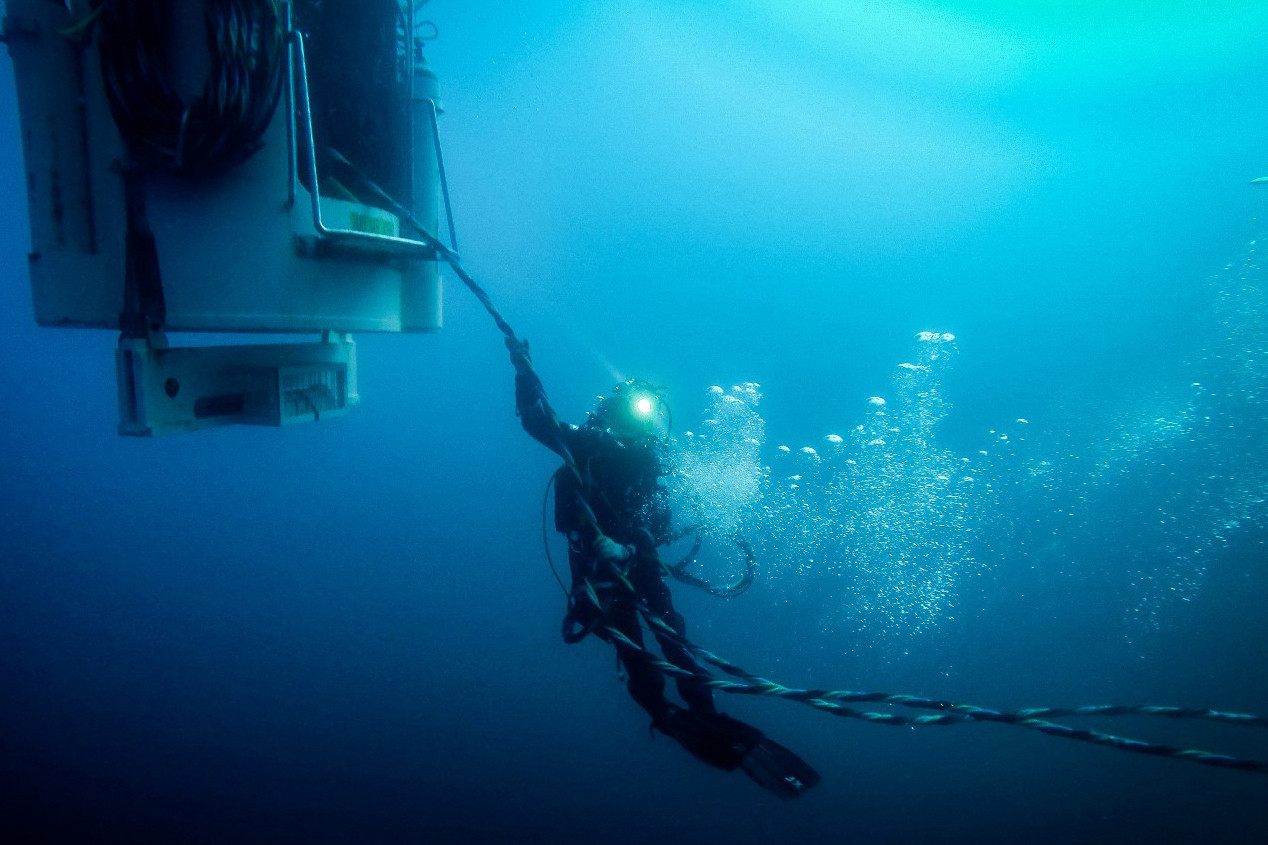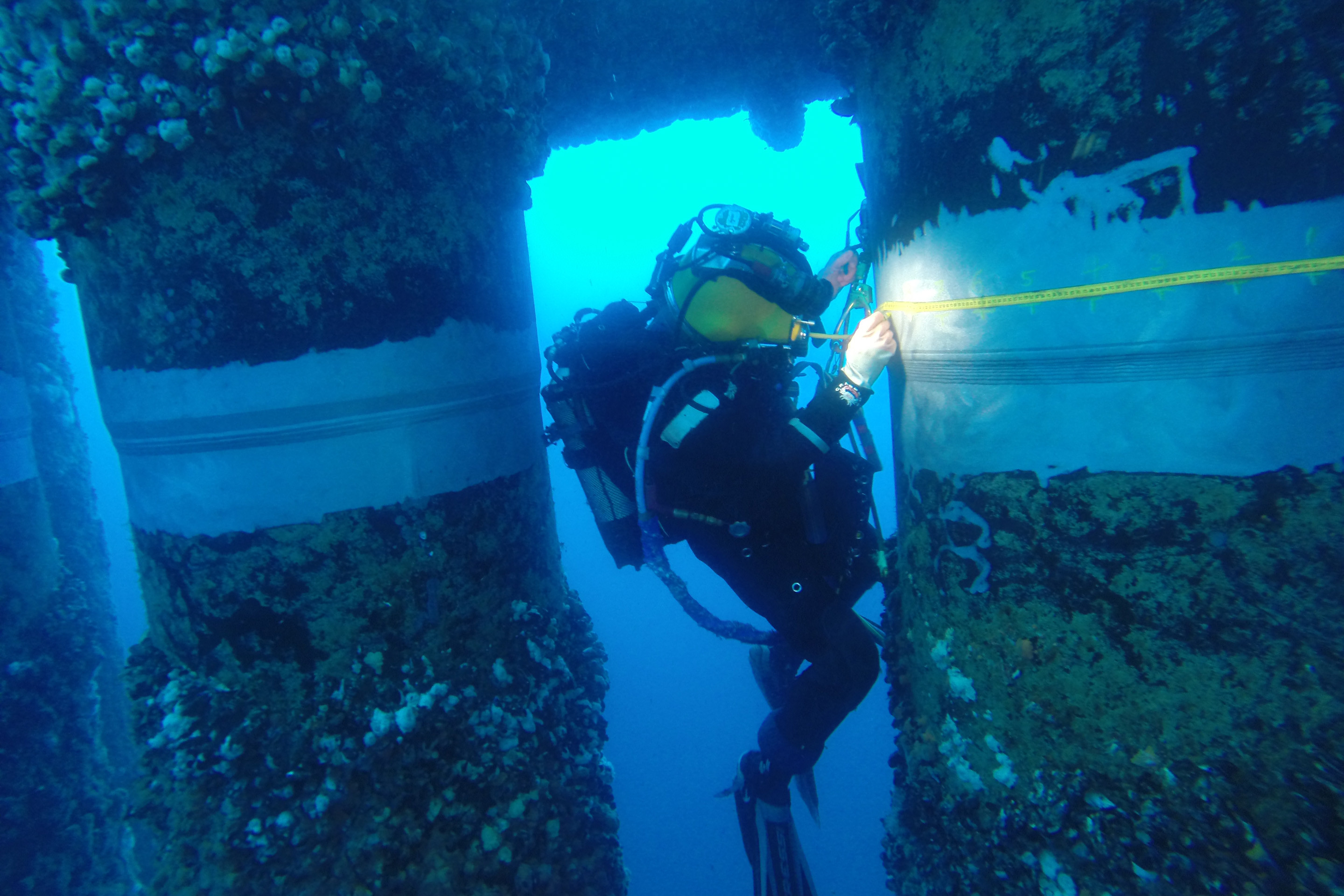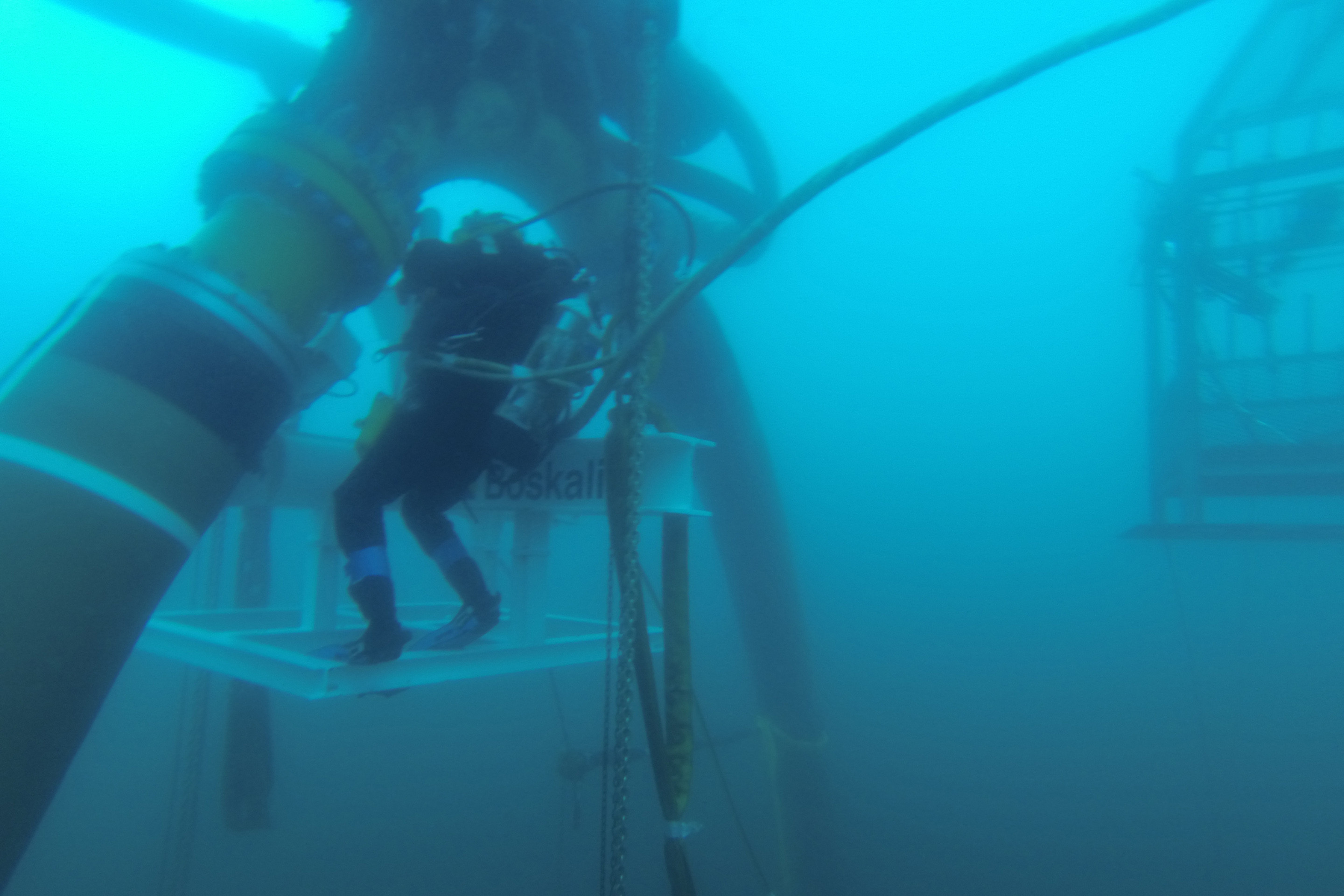 Does the installation and repair work include both scheduled tasks and one-off jobs that result directly from the inspections?
"Yes, our activities in recent years for a large oil company in the North Sea are a striking example. The original 90-day period planned for the regular inspection and maintenance work was extended to 152 days because, after our inspections, we installed a number of provisional features to ensure that the oil and gas installations would continue to operate during the winter. And then the client asked us to install permanent solutions in 2017. Other oil companies also have overdue maintenance work and so more and more repairs are coming onto the market. Thanks to our good track record we have acquired a lot of these contracts. Clients know that we can respond quickly and that Boskalis has wide-ranging expertise."
Can you tell us more about the sort of tasks you carry out, where precision is very much the name of the game isn't it?
"Depending on the conditions, we may deploy air divers, saturation divers, Remotely Operated Vehicles (ROVs), or any combination of the three. In most cases, we use our own equipment, including the Boskalis Diving Support Vessels (DSVs) Protea, Constructor, Atlantis and Da Vinci."
"Almost all our jobs are extremely precise. Most of our installation work consists of installing pipelines or connectors at various depths. That means fastening or loosening thousands of clamps, nuts and bolts, and welding or cutting all kinds of complex components. Another frequent job is the leveling or raising of the seabed to support a pipeline, for example by putting down sandbags or stone in lower sections of the seabed. The collaboration with our specialists in the field of rock installation allows us to do this work when it can only be done by divers, for example inside the platform footprint. One advantage of the synergy at Boskalis is that we offer a wider range of services than other diving companies."
Diving as we know is very tough and can be dangerous work – how important is teamwork, and being part of the 'Boskalis family' to making sure projects are a success?
"Saturation diving in particular is extremely complex and specialist work. The number of diving contractors is relatively limited and so we often run up against the same competitors. Readers may be surprised to hear that almost all diving companies worldwide use the services of a few hundred divers, most of whom are freelance. However, we have a fixed group of loyal and skilled divers, most of whom work exclusively for Boskalis. Their job is so tough that they can only work for a few months a year. Obviously, our project management is important in terms of the success of a project but the quality of an operation depends on the divers. That depends on the team spirit among the divers and the collaboration with the support staff. Many of the divers who work for us have known each other for years and they can almost read each other's minds. Most of them come from the Dutch, British, South African and American navy and the offshore industry."
Can you outline the typical work of a saturation diver and the equipment used?
"Saturation divers work in water depths below 30 to 50 meters and down to a maximum depth of 300 meters. It is the most labor-intensive and expensive diving approach."
"Boskalis has three saturation diving systems (SAT systems), alongside the permanent systems on our DSVs Constructor, Atlantis and Da Vinci. The systems are modular and they consist of containers with supply and exhaust systems for compressed air, ballast and cooling water, life support, electricity and contaminated substances. A SAT system also includes the diving bell, winches and cables to take the bell to the required depth, and compression chambers where the ambient pressure can be adjusted to match the pressure at the depths where the divers work. These are linked cylindrical chambers with a diameter of 2.30 meters where the divers can spend up to 28 days, including decompression days, to prevent decompression sickness."
"The compression chambers are very basic. The system is geared to safety, not comfort. There are different chambers: sleeping areas with two bunk beds and an area with a small dining area and a TV, as well as a shower and a toilet. It's like living in the International Space Station!"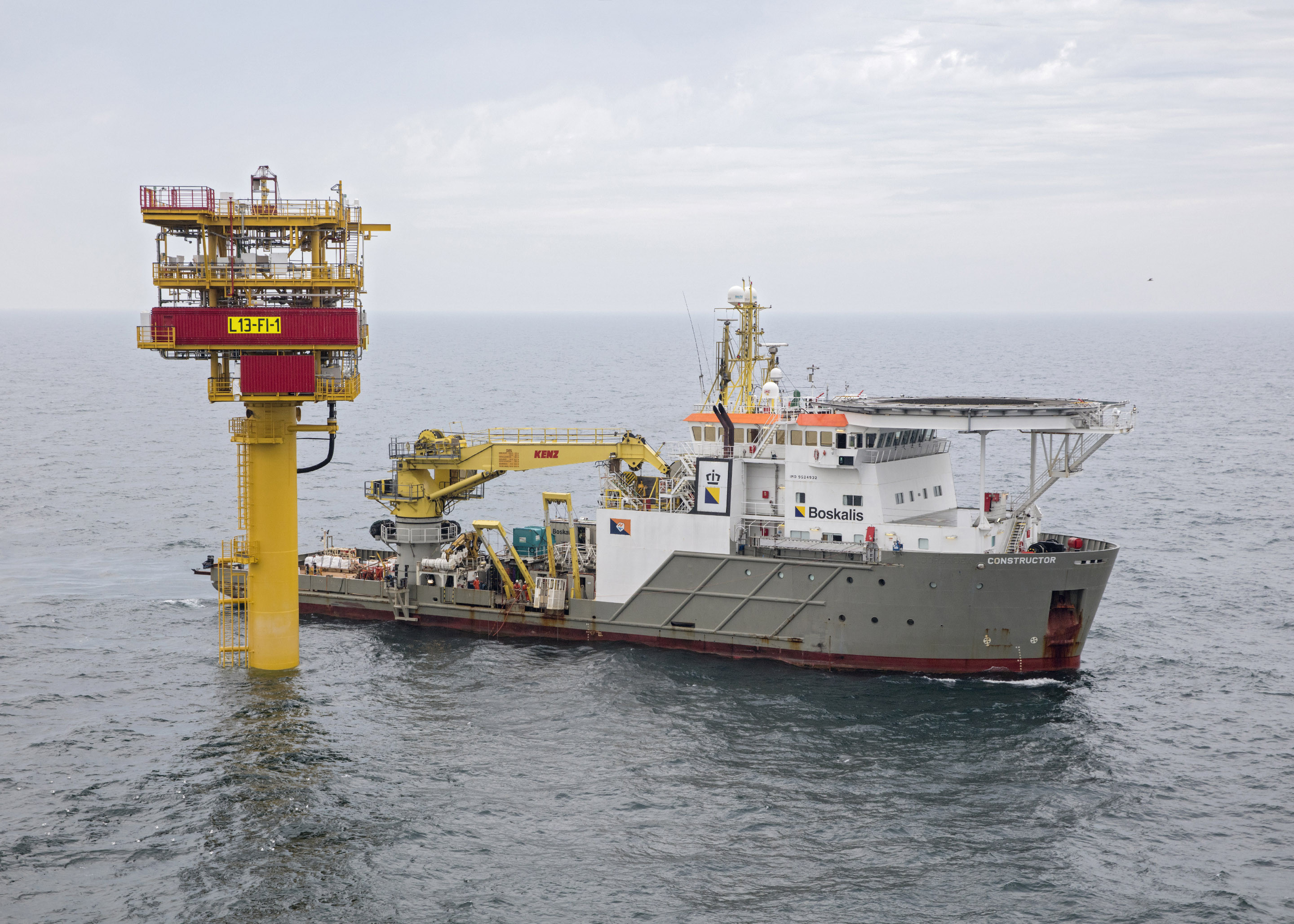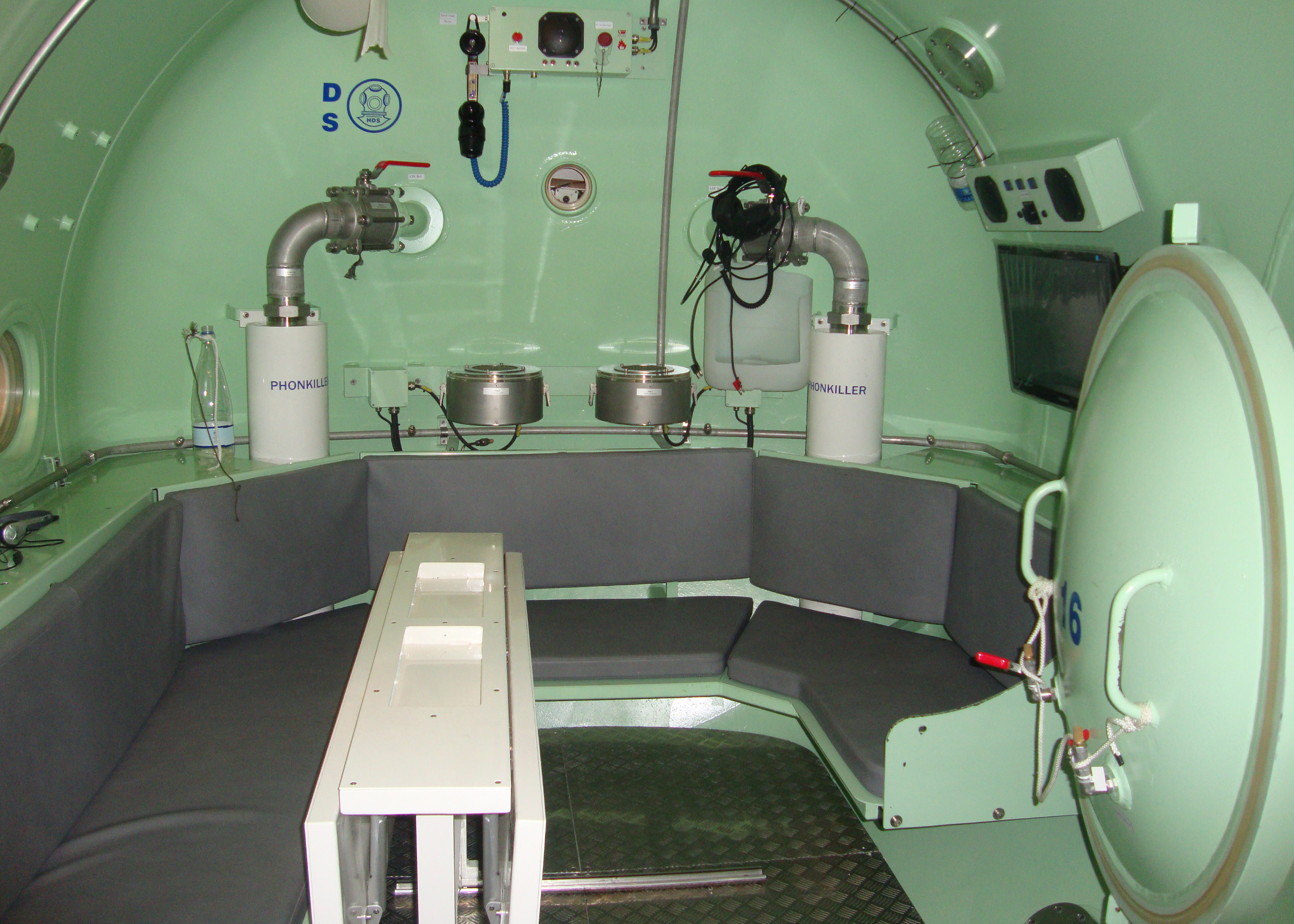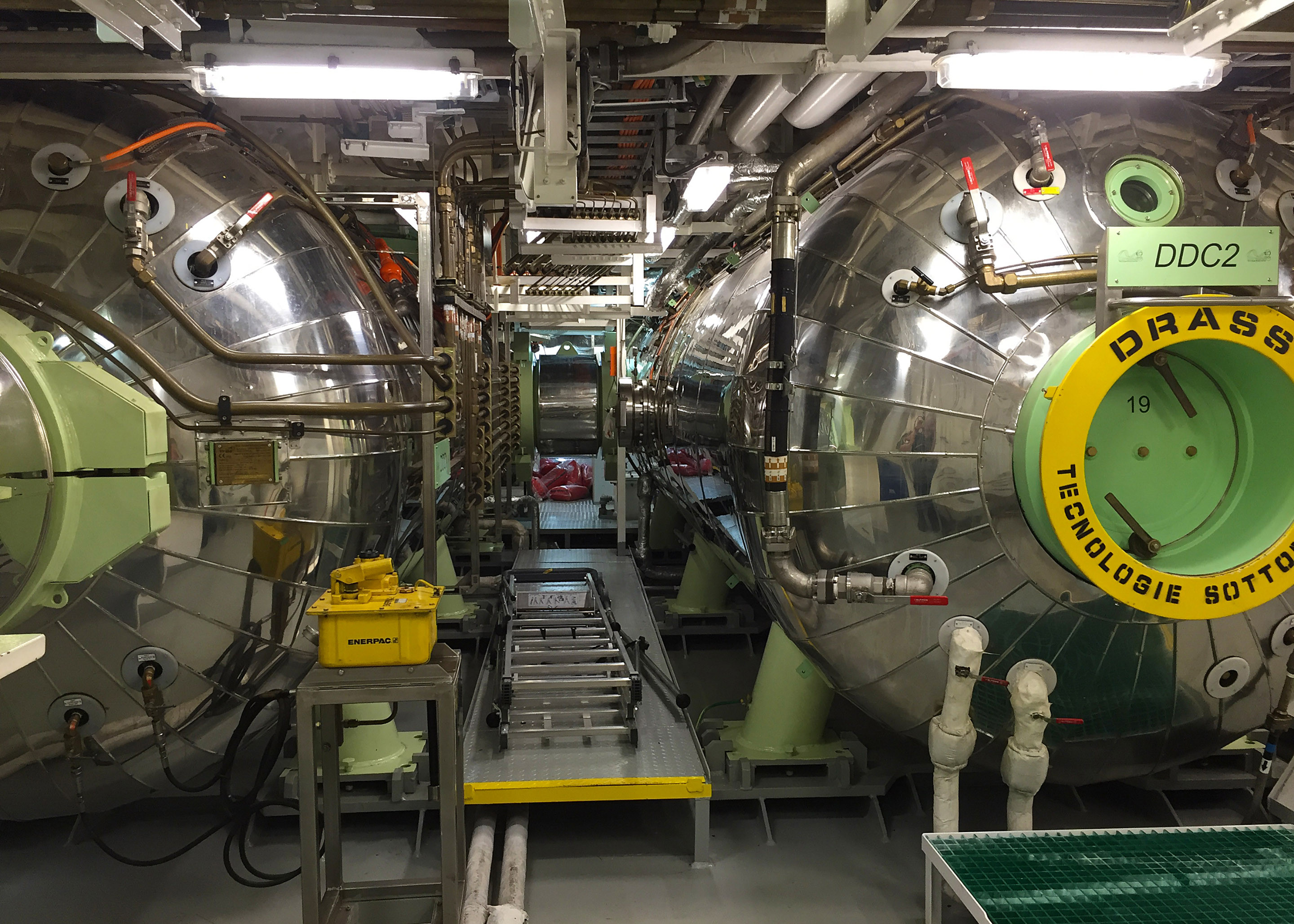 How do the diving teams operate on a practical level – there is a big supporting cast assisting them isn't there?
"SAT teams consist of nine to twelve divers who work 24/7 in three shifts. There are always three divers working at any one time. There are about 50 colleagues on board who are directly involved in the diving operations. An eight-man-strong life support team is responsible for maintaining the right conditions in the compression chambers. They regulate things like the temperature, the oxygen supply and the removal of carbon dioxide. In addition, there is a team of supervisors that monitors and instructs the divers during operations. Other teams keep an eye on the other aspects of the modular system and manage the launch of the bell. And the ship's crew manages the day-to-day work on board. Because all the work is non-stop, they also work in shifts. So there are actually 80 to 120 people on a DSV providing the backup for the work of two saturation divers! This explains why the work of divers is so demanding and responsible."
"Our work is adventurous but it can also be unpredictable. Just take the amount of time separating the divers from the vessel and their family back home. If a saturation diver has to stop work, for example because of a family emergency, it can sometimes take weeks to get home. So it's like space travel in that respect, too. NASA has to engage in extremely expensive operations to keep a few astronauts in space. And even though things aren't that expensive for us, the underlying principles are the same."
Read the next article