Introduction by Boskalis CEO Peter Berdowski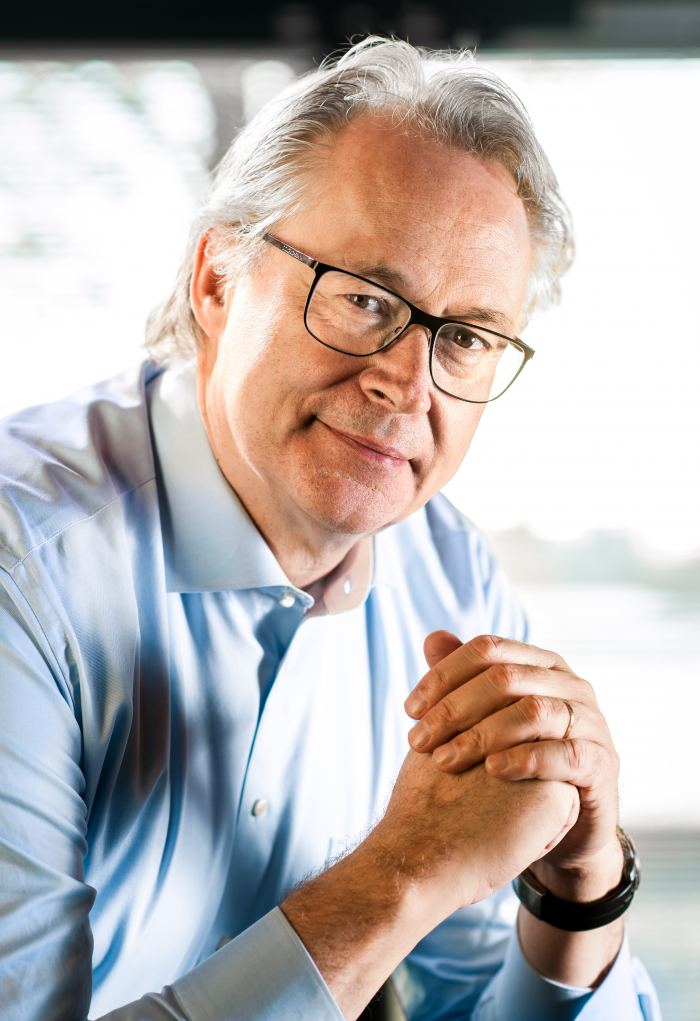 Dear Reader,
Last summer our country had a spell of 'orange fever' when the Dutch women's football team won the UEFA European Championship for the first time. With their dedication and enthusiasm the team broke new grounds under the leadership of head coach Sarina Wiegman. We are excited that she shares her views on team building, excelling under pressure and the importance of innovation in this edition of Creating New HORIZONS.
Professors Van der Steenhoven of the Royal Dutch Meteorological Institute and Aarninkhof of Delft University of Technology explain the meteorological effects of climate change and describe possible solutions in the short and long term. In addition to reducing CO2 emissions, they emphasize the importance of early warning systems and conducting engineering experiments to yield new solutions for sustainable climate adaptation.
A lot of the work we execute offshore takes place under water. Our expert diving teams provide a broad range of specialist inspection, repair and maintenance solutions where pinpoint precision and teamwork are vital.
We look back with pride on the record-breaking transport and float-over installation of the Aasta Hansteen platform topside in Norway last December. An operation of this kind was never executed before at such an enormous scale. After years of engineering and meticulous preparation this complex project was executed to perfection.
I hope you enjoy reading our magazine. Let's create new horizons together!
Peter Berdowski
CEO Royal Boskalis Westminster N.V.
Read the next article