In 2017, Boskalis launched its ReefVival project with the production and installation of 3D-printed reefs that were installed in the Larvotto Reserve in Monaco. Through this innovative initiative a lot of knowledge and experience was gained, which has resulted in the establishment of Boskalis' revolutionary Artificial Reefs Program (ARP).
Paul Peters, environmental engineer at Boskalis, is the ARP program manager and one of the driving forces behind the program. "Artificial reefs can be a solution for all kinds of issues related to coastal and riverbank protection, ecology and climate adaptation," he says. "Coastal defense is a core Boskalis activity in which artificial reefs can play an important role."
Promising innovation

The ARP fits in with the Boskalis sustainability strategy of biodiversity and climate adaptation," says Peters. "But the ARP objectives go beyond simply looking for nature-enhancing solutions for clients. Artificial reefs do not only support existing marine ecosystems, such as corals and fisheries, they can also serve as an alternative form of coastal protection or marine infrastructure. As a specialist in coastal defense and riverbank protection, Boskalis is always looking for innovative ways to accomplish our work while maintaining a focus on ecology and nature enhancement. We think the development of large-scale artificial reefs is a very promising innovation."
Coastal defense

As Research & Development manager, Sander Steenbrink was closely involved from the start with the development of the Boskalis vision of the potential of artificial reefs, and with the first steps Boskalis took down this road. "Around the world, coral reefs are enormously important," he says. "They provide food and coastal protection, and also support tourism and leisure indirectly. Even so, they are seriously endangered globally. Coastal areas are under threat as a result. Coral reefs absorb wave energy, just like the sandbanks off the Dutch coast. In tropical areas, the limestone skeletons and structures of corals are the coastal defense. But when the corals die, their skeletons are no longer fed and thus become highly susceptible to breakage under storm conditions. In turn, the reefs lose their function as a natural breakwater, enabling wave energy to reach the coast unhindered. Coastal flooding and/or erosion then quickly become a significant risk to coastlines."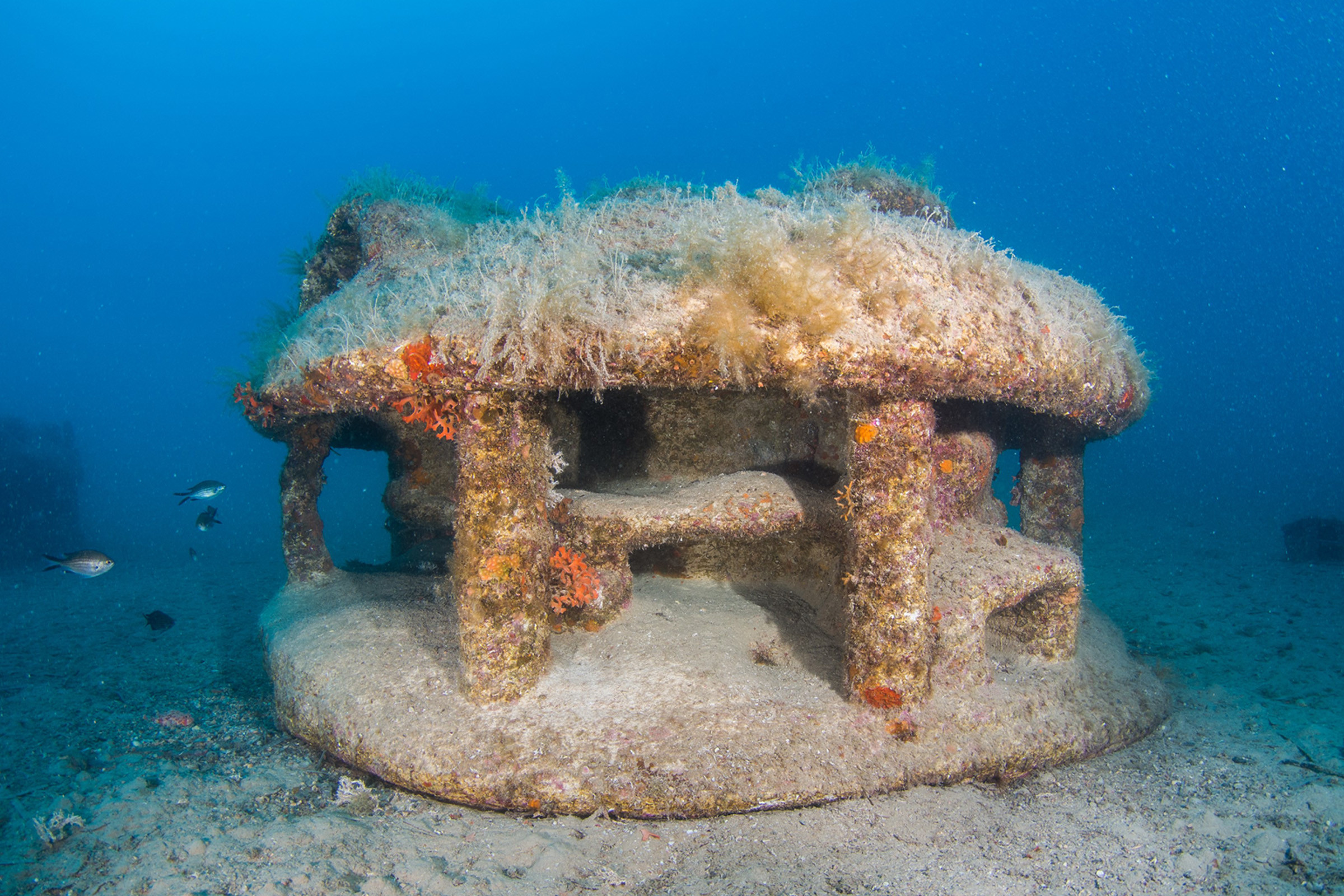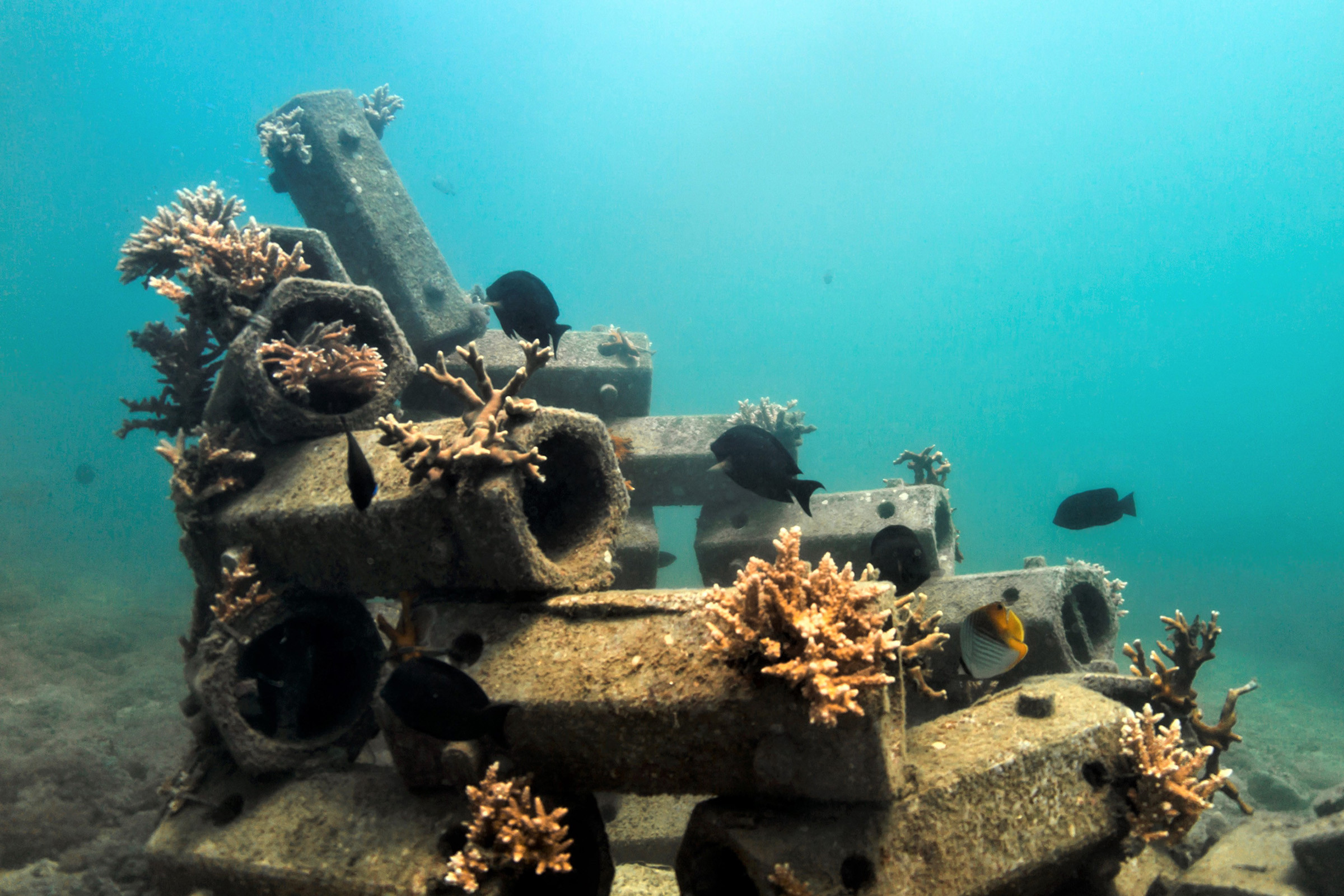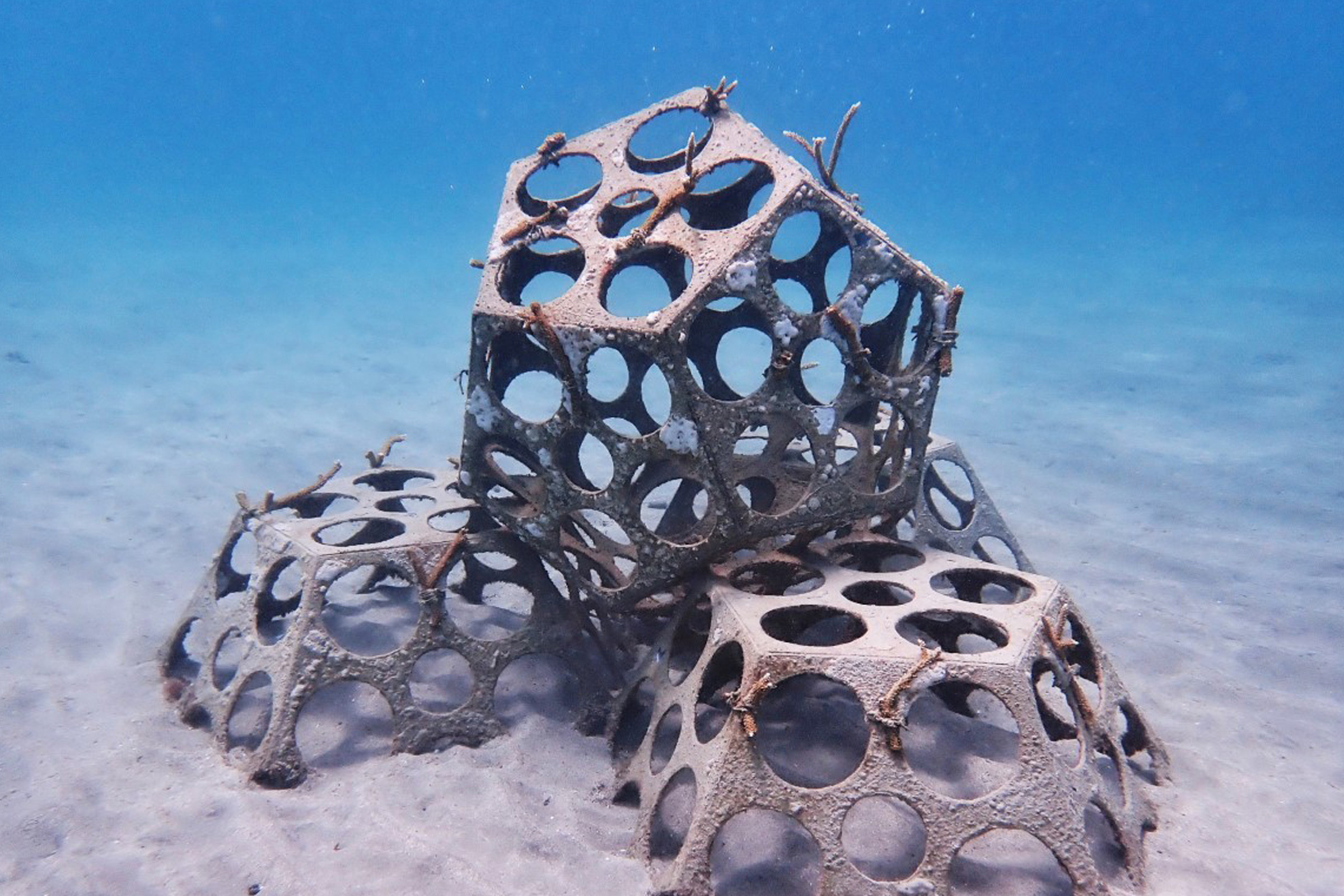 Challenge

"We think that installing artificial reefs could be part of the solution here and that this approach could in parallel help ecological recovery," Steenbrink continues. "Following on from our Boskalis Innovation Challenge, we launched the ReefVival project some years ago. We installed 3D-printed reefs off the ecologically threatened coast of Monaco. Scientific research has now demonstrated that local biodiversity has improved considerably and that the reefs are biologically productive. The drawback of 3D-printed reefs is that they cannot easily be scaled up, and production and installation costs are relatively high in most cases. On the basis of our experience, we have arrived at the conclusion that we need an artificial reef that can be used on a large scale. In that way, the positive environmental impact will generate demonstrable value for our clients and contribute to our business success. We sometimes describe this as making grey infrastructure green. At our company, this has led to the development of the Endless Reef technology, which makes it possible to install artificial reefs in a modular approach."
Partnerships

The ARP also focuses on innovations developed by external parties. "We enter into strategic partnerships with parties working at the cutting edge of modular engineering," says Peters. "We offer our partners the opportunity to collaborate on pilot projects, tenders and the resulting projects. We share our insights and technical design requirements for artificial reefs with our strategic partners, particularly when we work in challenging environments. In return, our partners pass on their insights, updated designs and practical experience with artificial reefs to us. And that helps us to serve our clients." One of our strategic partners, the NGO Coralive.org, has perfected an approach known as mineral accretion technology (MAT). This technique uses electricity with a very low voltage to make corals grow faster. The MAT approach is being used on the Endless Reefs designed by Boskalis, as well as on other modular systems currently being studied in a pilot project in Panama. Another strategic partner, Reefy, has developed a unique modular design called Reef Enhancing Breakwater. The design consists of concrete blocks with a specific shape to reduce the wave energies of the seawater under the most severe hurricane conditions to protect coastlines, while providing habitat and settlement opportunities for a variety of marine flora and fauna.
Inspiring ideas

"A modular approach with concrete blocks, for example the MOSES units from Reefsytems, also opens up opportunities for use as ecological scour protection, for example to cover the foundations of wind turbines, or to protect cables and pipelines on the seabed," continues Peters. "We are looking at an emerging market for large projects that tackle climate adaptation. The pilot projects bring together the knowledge and experience we have acquired in recent years and the strong relationships we have built up with a range of parties. A lot of research is still needed but the initial results of the pilot projects are very promising. With the results we have achieved so far, we can already provide our clients with inspiring concepts on specific projects, advise them on technical aspects and connect them with the best partners in the field."
Read the next article