Partnering with suppliers to find sustainable solutions
Boskalis wants its supply chain to be increasingly sustainable. To make our procurement processes even more sustainable, we have been working ever more closely with our suppliers in recent years. Numerous initiatives have emerged, leading to the Dutch Sourcing Award for our company in 2014.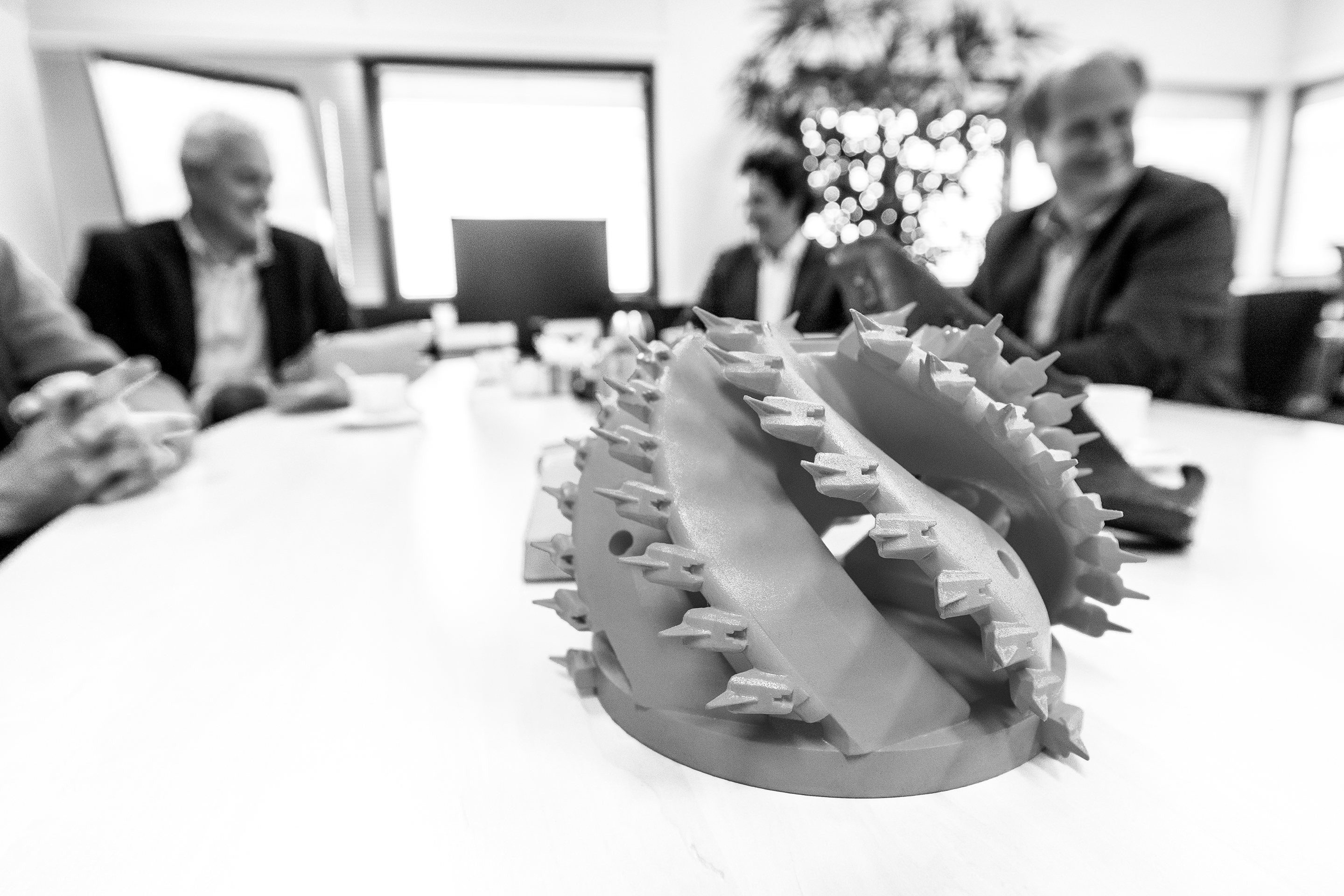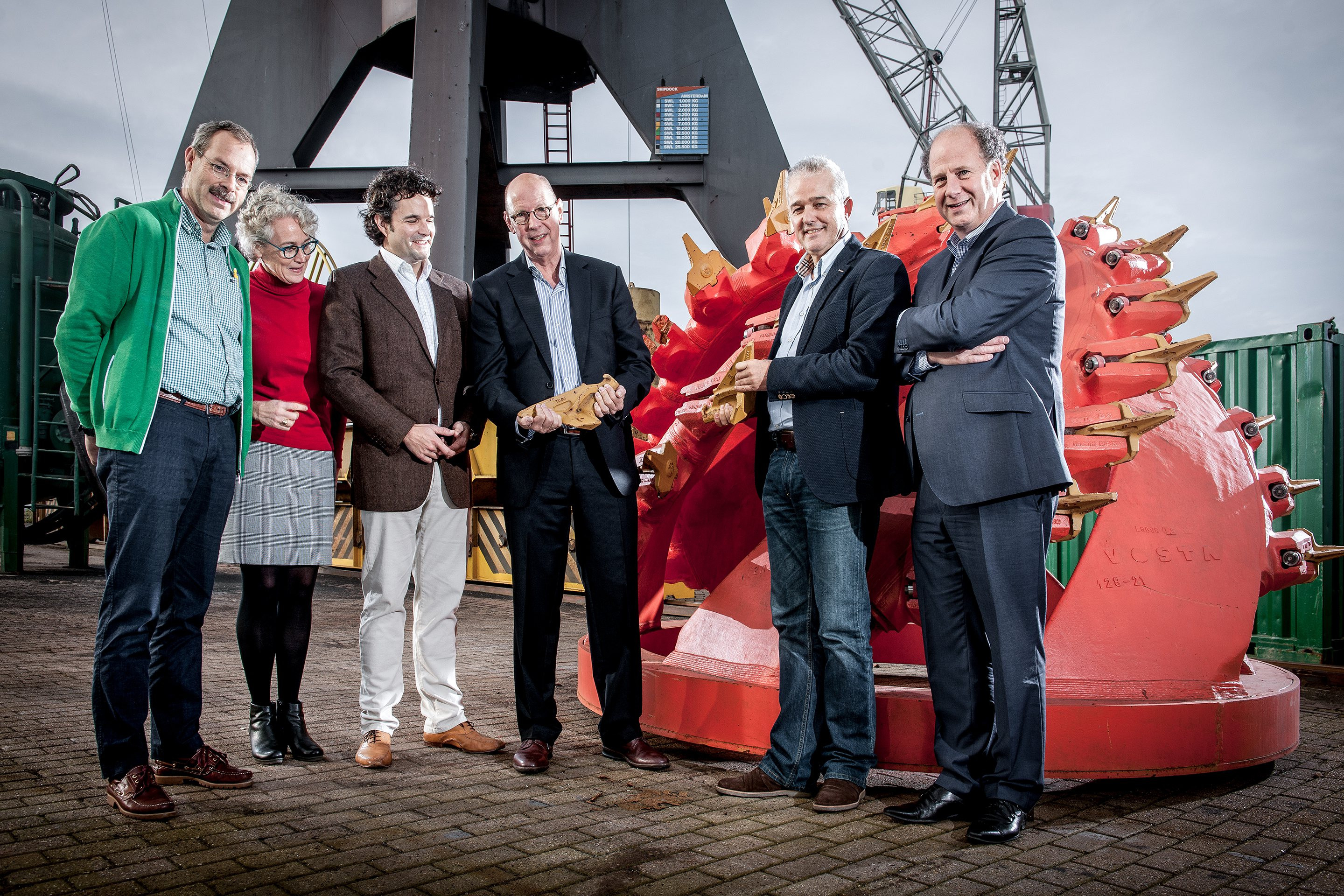 'Meet the Buyer'
Joost Rijnsdorp, General Manager Procurement & Logistics at Boskalis: "We buy more than 90% of our supplies from a group of just 200 suppliers. We genuinely see them as strategic partners and we have long-term supplier relationships with them. In recent years, we have organized a number of 'Meet the Buyer' sessions with our strategic suppliers to take specific action targeting the increasing sustainability of our chain. We are talking to a total of 34 of our strategic suppliers and teaming up to identify innovations for environmentally friendly fuels, energy savings, the sustainable decommissioning of our ships, and cradle-to-cradle and recycling concepts. That has led to a number of concrete sustainable initiatives. It is precisely that partnership, in which we share the goal of sustainable, innovative and smart chain solutions, that is unique in our branch. The collaboration with our supplier Vosta LMG for the recycling of used pickpoints is a fine example."
Wear and tear
Boskalis uses cutter suction dredgers for dredging in hard soil conditions. The vessels are fitted out with a cutter head with replaceable pickpoints that cut into the ground. Arie Kamsteeg is the Boskalis fleet manager with responsibility for the fleet of cutter suction dredgers. He was one of the driving forces behind this recycling program. "The harder the ground, the faster the pickpoints wear out, and the earlier they need replacing. Tens of thousands need to be replaced annually. Depending on the type used, a single pickpoint weighs between 15 and 20 kilos. After use, approximately 60% is left, and that can be recycled. In the past, worn pickpoints were sold as scrap to local merchants."
Streamlining the process
Arie continues: "As raw materials are becoming less easily available, and with the recycling concept in mind, it made sense to start thinking about a cradle-to-cradle process for the used pickpoints. To organize the smart return of the pickpoints to the original foundries, we developed special steel 'pickpoint bins', rectangular, highly robust, steel containers designed in such a way that they can be stacked, safe to lift and easy to move with forklift trucks. Boskalis now has more than 1,600 certified pickpoint bins in circulation."
Cost-neutral
"The pickpoints are produced by a partner company, a steel foundry in Sweden," says Vosta LMG manager Components & Services Georges Teheux. "This was the first time we had been asked to engage in recycling in this way. The hydraulic engineering sector has been talking about the possibilities of cradle-to-cradle production for years, but Boskalis initiated this approach. And it is an initiative that we are happy to work on as a partner." "Our aim is to make this recycling process cost-neutral and it looks as though we are being quite successful," enthuses Klaas Wijma, a senior product manager with Vosta. "Working together with Boskalis on recycling the pickpoints really is a joint effort. For example, we worked out the dimensions of the bins in mutual discussions. Because they are easy to stack, exactly 24 empty bins fit in a container. In the meantime, we have developed a similar recycling system for another major dredging company. It would obviously be fantastic if the entire sector were to switch to this approach using universal bins."
Cradle-to-cradle
The worn pickpoints are collected in the bins and returned in sea containers to the foundry, where they are melted down. The new pickpoints are returned to the projects from the foundry in the same way. Fred Dekker, a senior buyer with Boskalis: "This approach isn't just much more sustainable, it is also safer: nobody needs to even touch the pickpoints anymore until they are actually going to be used, and that is entirely in line with our NINA safety program. The entire logistical process is also much more efficient. We no longer need to count the individual pickpoints: we weigh the bins and know exactly how many pickpoints are in them."
Joint effort
Monique de Klein, project manager with Vosta: "Large numbers of worn pickpoints have already been processed since this recycling program began. The joint approach has had a major impact on various links in the chain because it also affects the operating processes at the foundry. We are helping them with this change and, gradually, everybody has started to pull in the same direction."
150,000 pickpoints in Qatar
Arie: "On a dredging project in Qatar, we are using pickpoints that are extra wear-resistant because the soil here is extremely hard. On that project alone, we have already used more than 85,000 pickpoints. Those numbers make it clear how important it is to recycle the material." Anne Jan Fokkema, the project leader on the Qatar project, explains: "We have to manage the ingoing and outgoing flows of the total of 150,000 pickpoints we need here without a hitch: that is the critical success factor on this project. Getting all the pickpoints required imported into the country is a complex logistical puzzle. Vosta and the logistical departments at Boskalis have teamed up together excellently. However, local circumstances and regulations sometimes make it just as difficult to re-export the used pickpoints, pumps and pipelines for recycling." Arie concludes: "This approach to recycling has not only led to environmentally friendly procedures and considerable improvements in efficiency, it has also given a boost to safety. And that's something you can't state in money terms."
You can read about more examples of sustainable sector-wide initiatives resulting from the "Meet the Buyer" meetings in our 2014 CSR Report on our corporate website.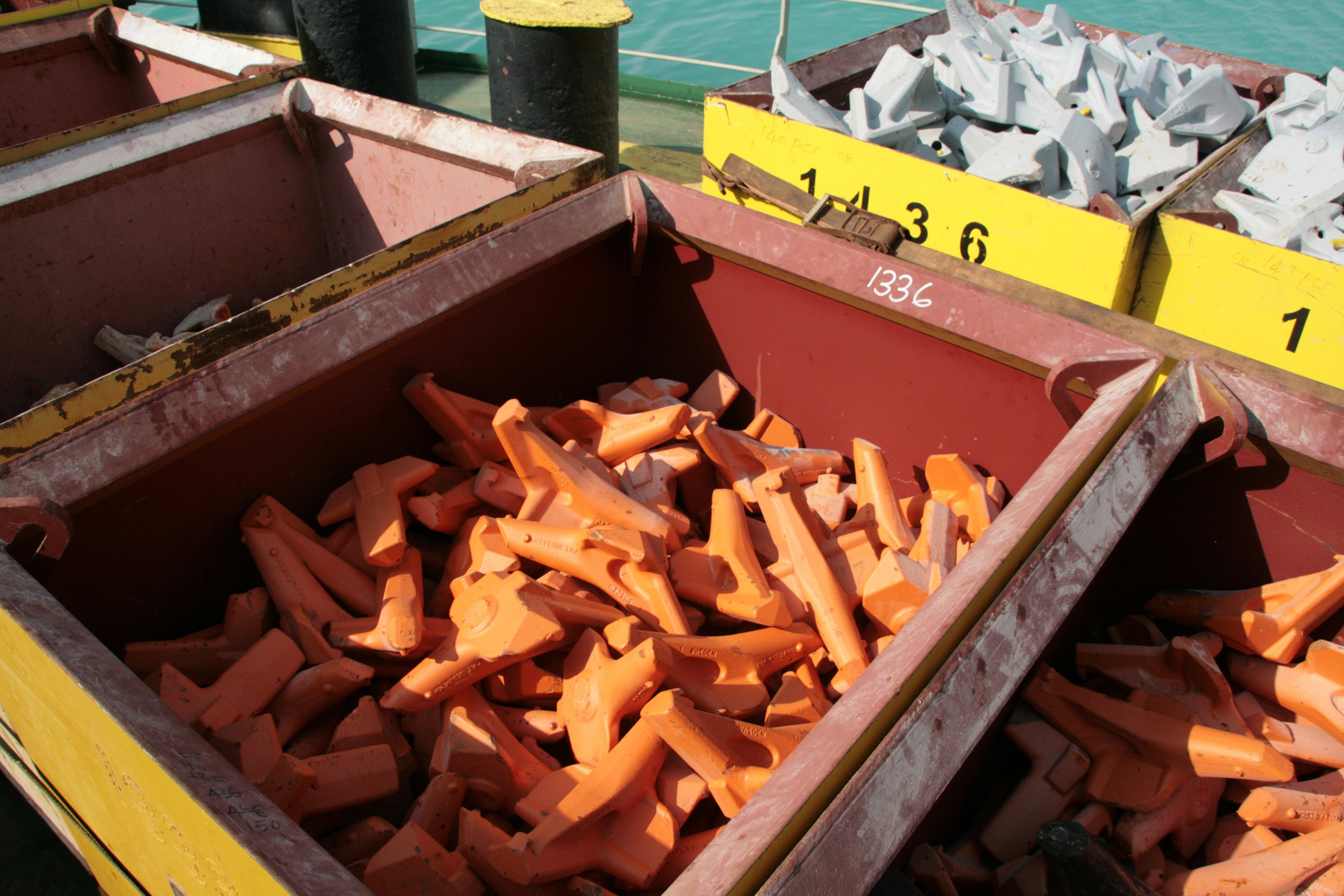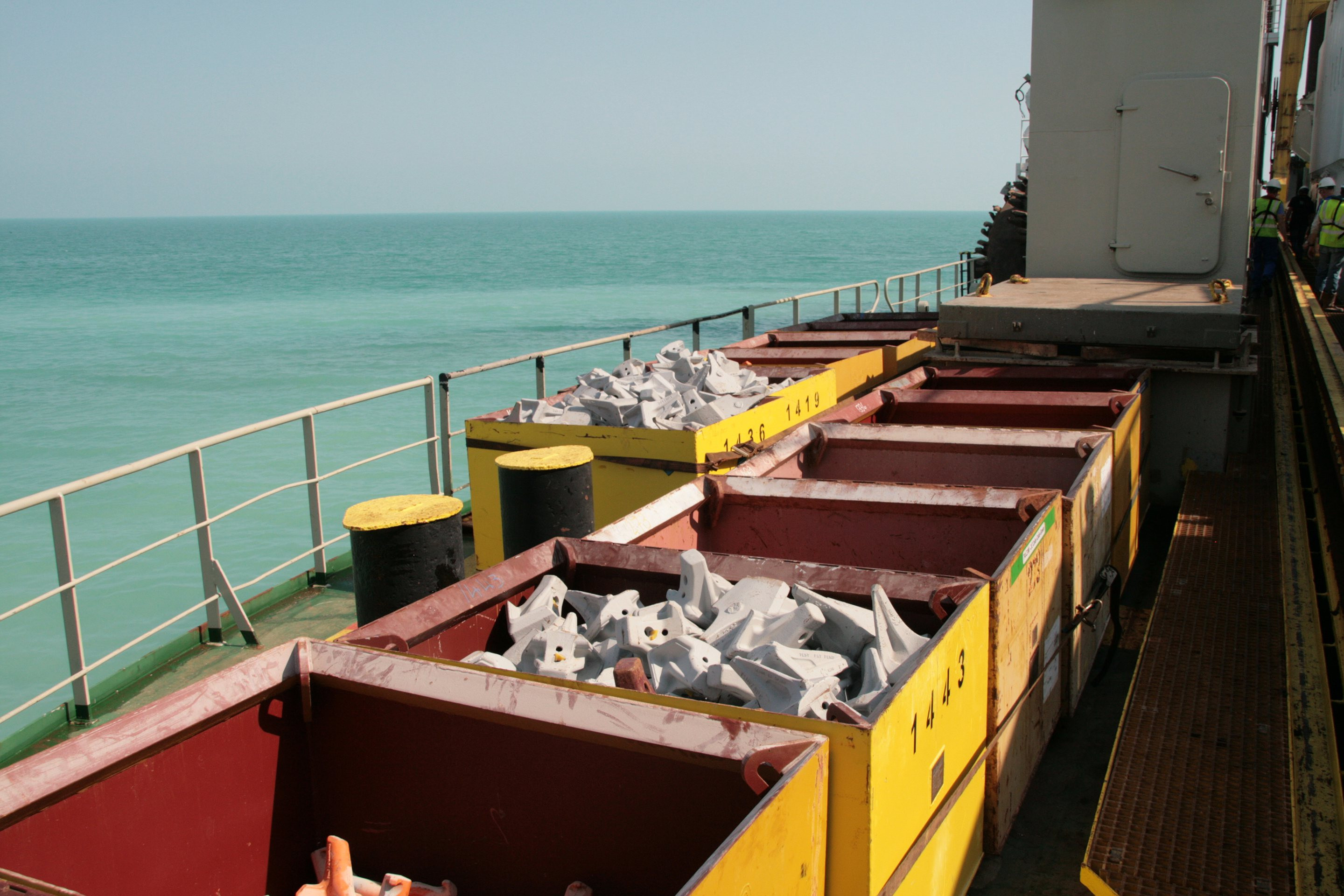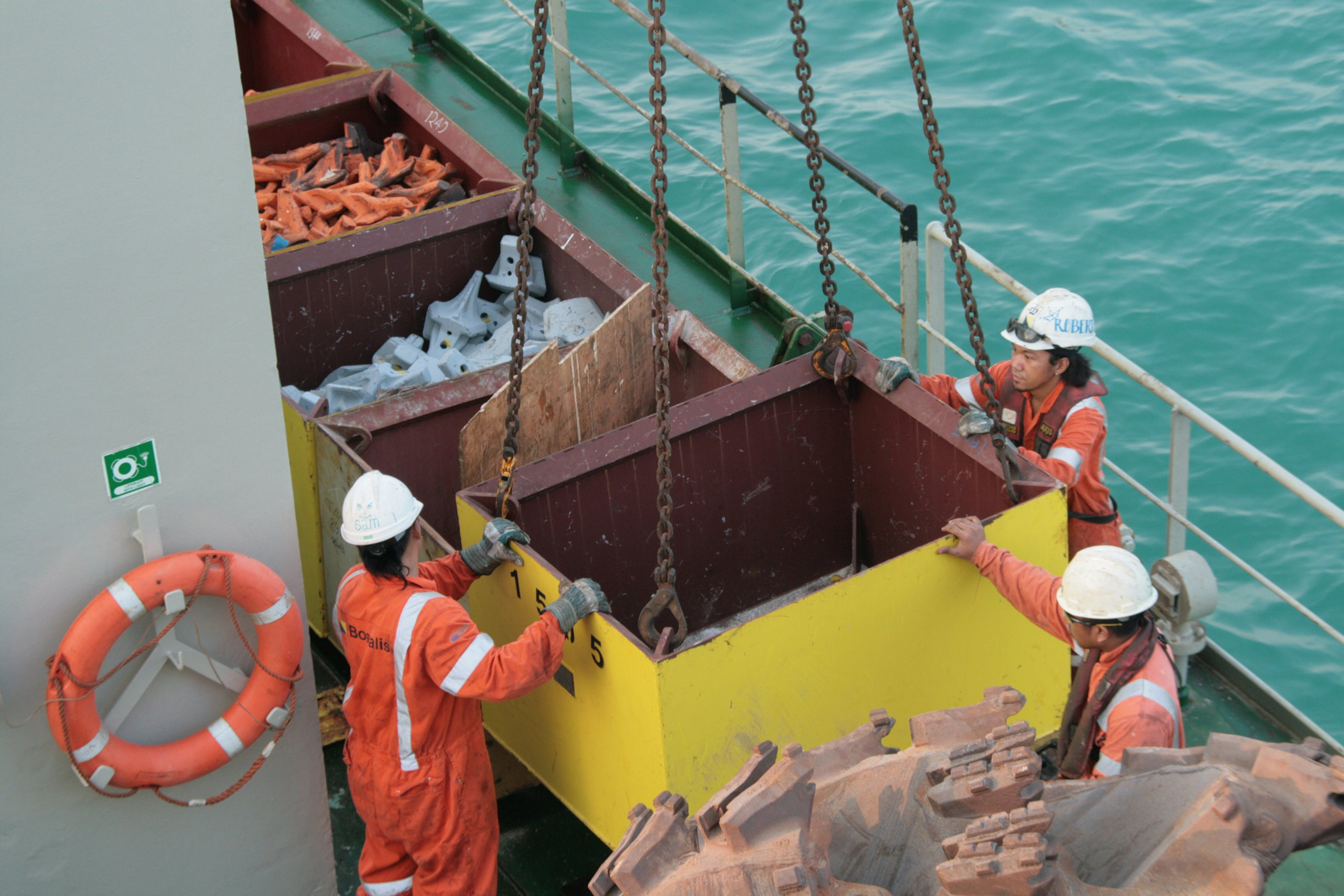 Read the next article