With their unique expertise and entrepreneurial mindset the professionals at Boskalis are always looking for the best solution. Earlier this year, this was again demonstrated when the 70,000-ton Floating Production Storage and Offloading unit (FPSO) Johan Castberg was loaded in Singapore and subsequently transported to Norway.
Nine times out of ten it is standard procedure when an FPSO needs to be secured on our heavy transport vessel BOKA Vanguard: welding of strongboxes to the cargo. But for the transport of the Johan Castberg just that was not an option. Why? The Johan Castberg was going to be towed to the icy waters of the Barentsz Sea after the transport to Norway. There the FPSO would be anchored in the northernmost oil field in the world to remain in the same spot for at least thirty years. "When the paint on the FPSO gets damaged, something that almost inevitably happens with welding, the FPSO experiences it as an open wound," says project manager Jilles van de Peppel. "So we had to find another solution to seafasten the Johan Castberg before departure from Singapore."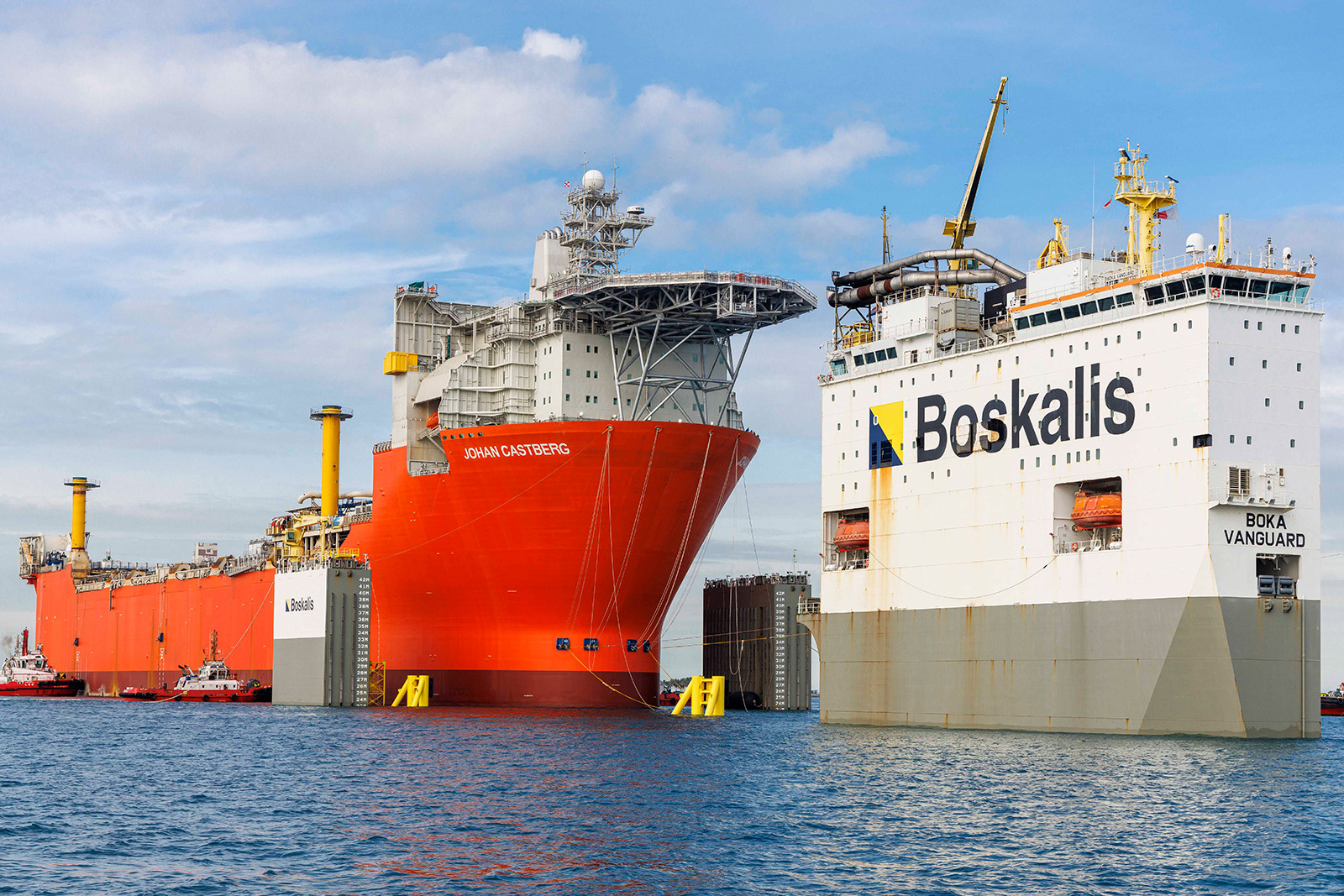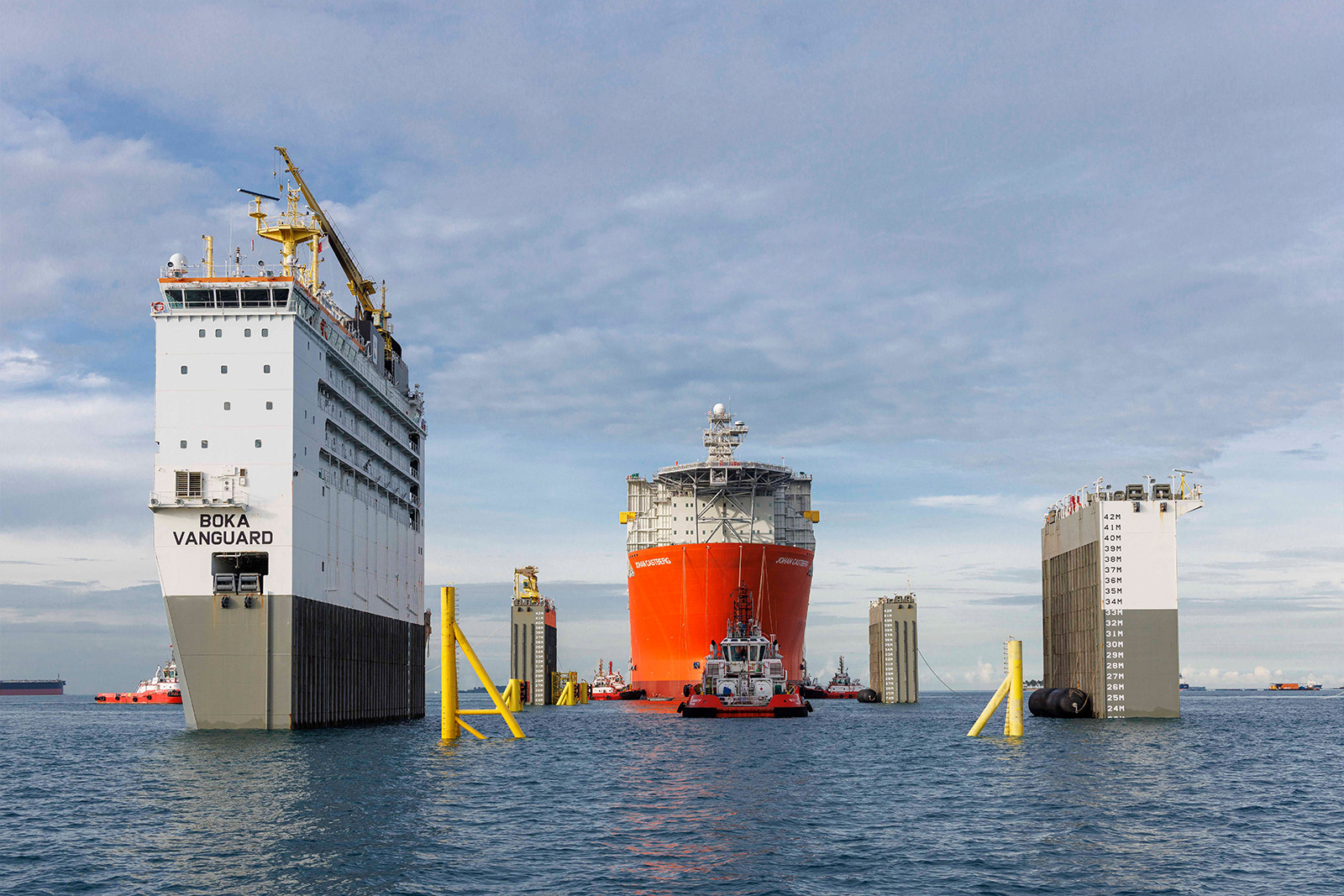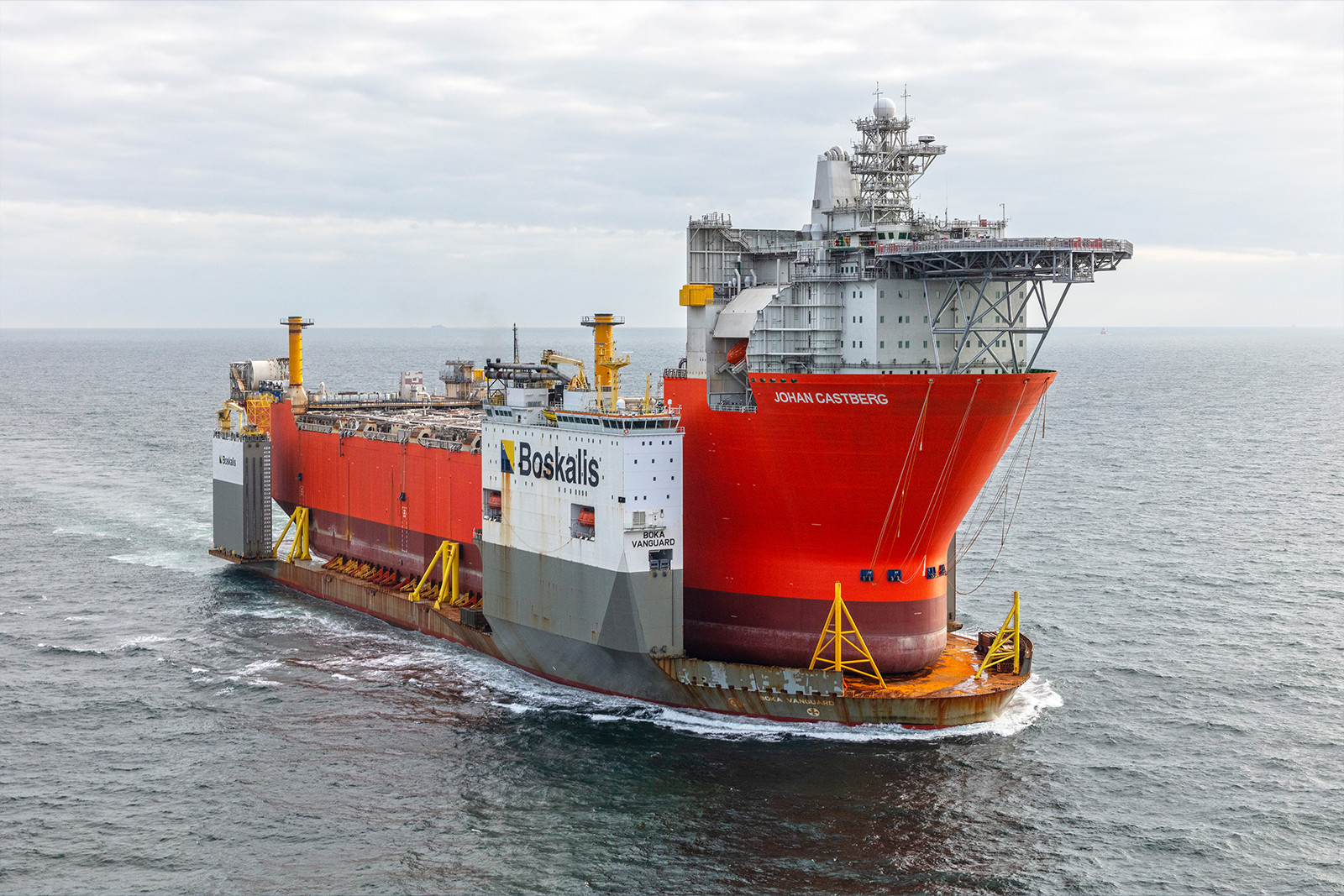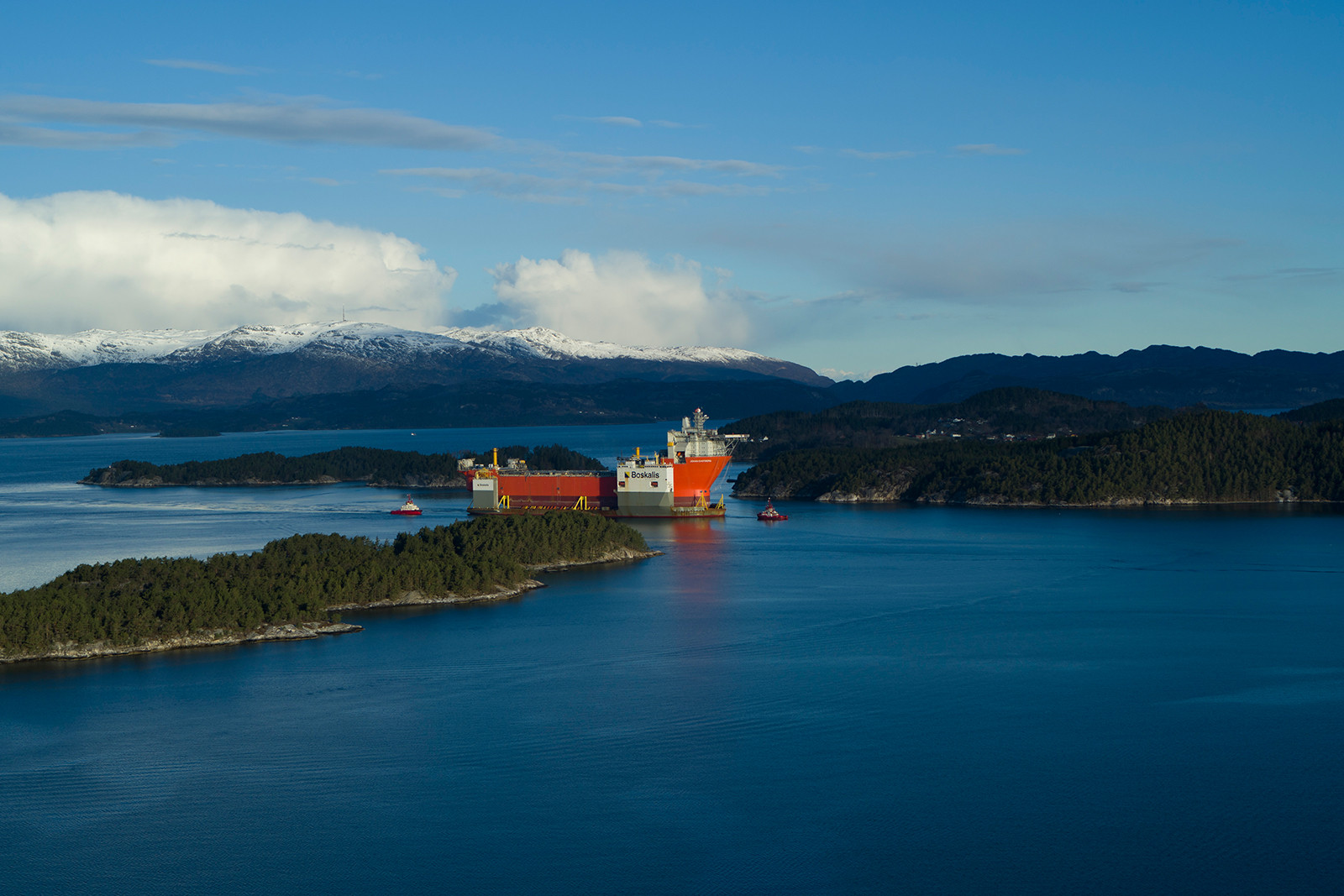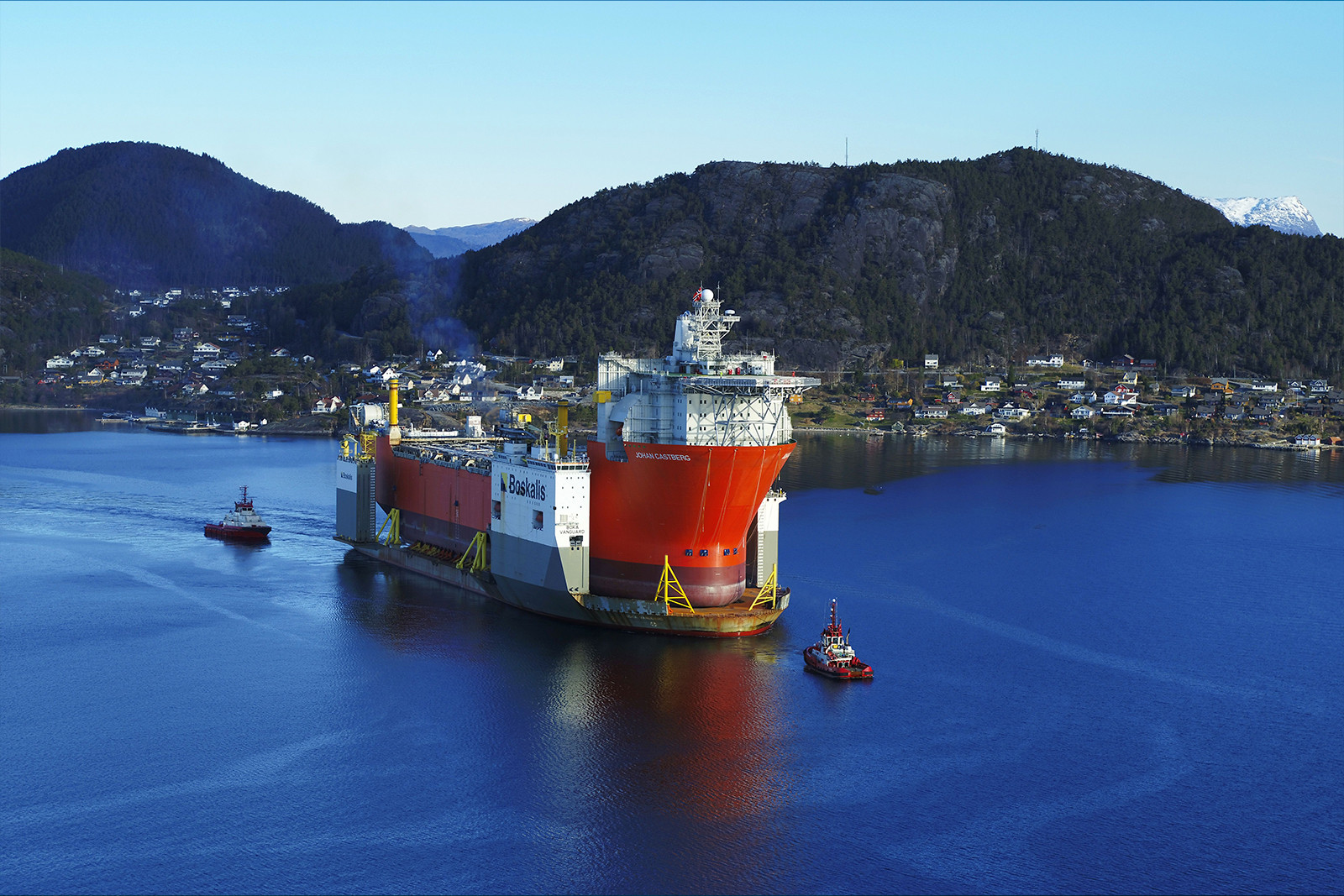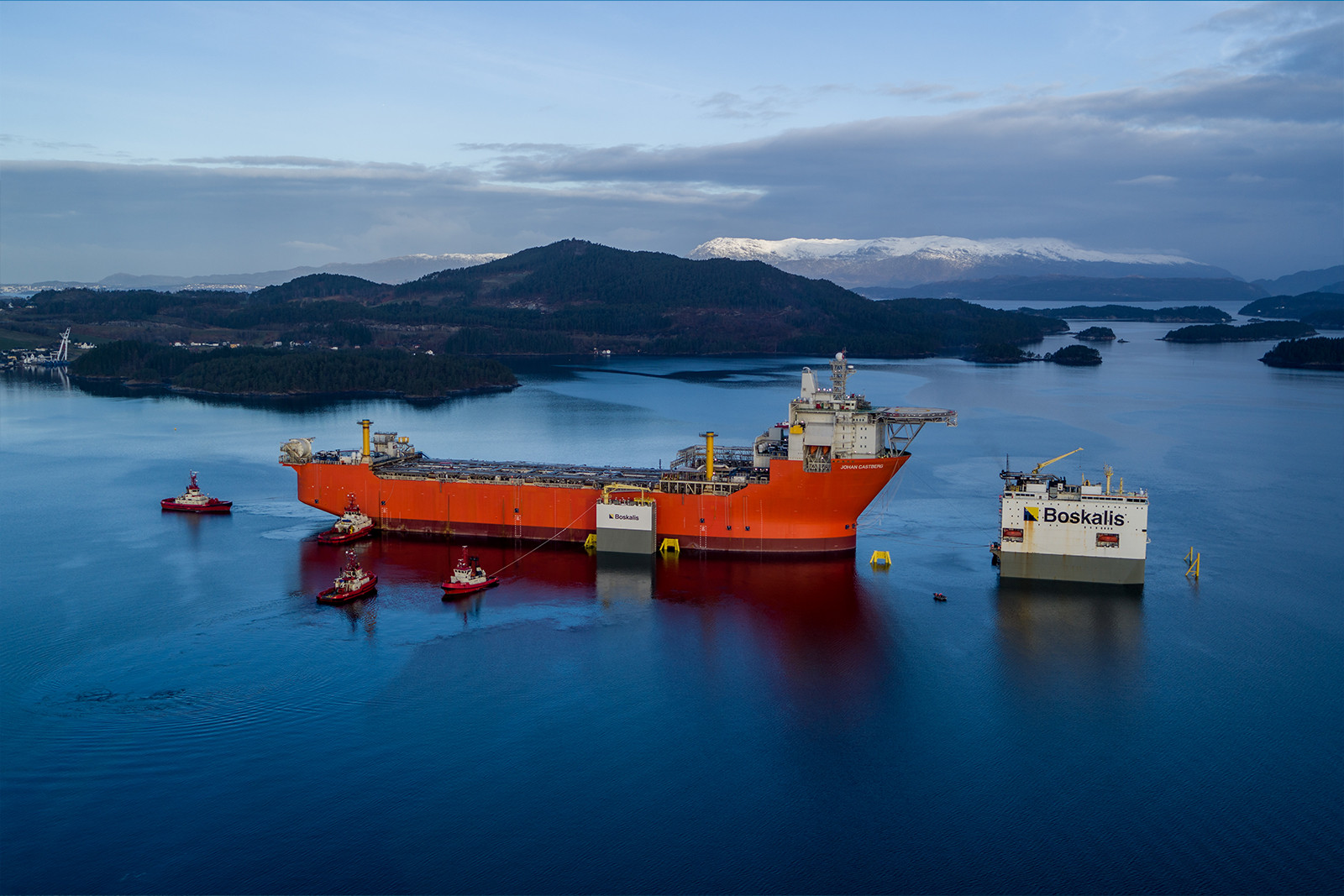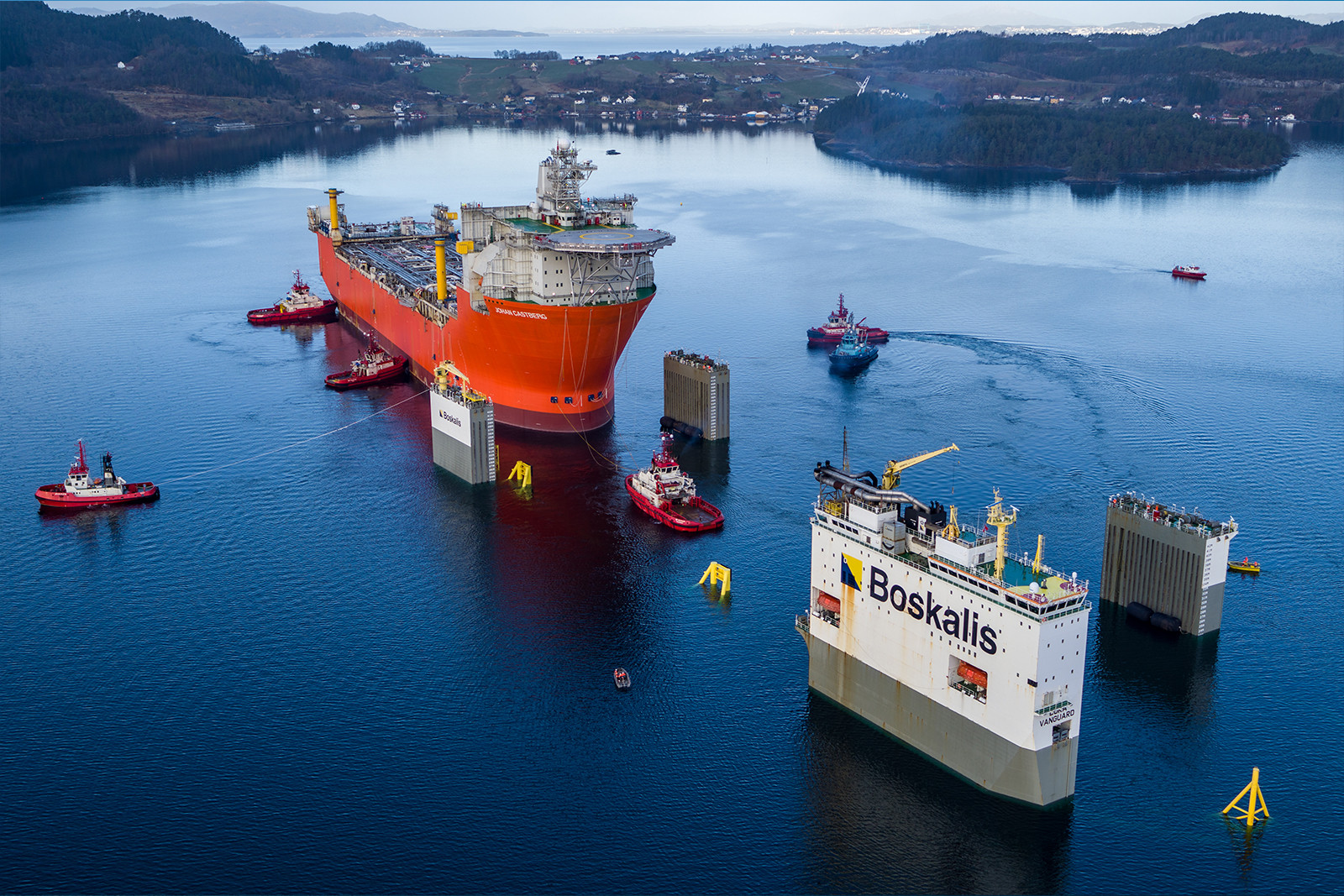 Seafastening
The Boskalis project team came up with a solution that had never been tested on an FPSO. Van de Peppel: "The Johan Castberg FPSO has stabilizers around; basically to improve its behavior in seaway. There are brackets for reinforcement of these stabilizers and those could be used to position our seafastenings against. The installation had to be done underneath the stabilizers, which resulted in a very narrow working space of only one and a half meters."
And so the 313 by 55 meter measuring Johan Castberg was secured with eighty (!) seafastenings that look like giant bookends. These were all welded on the deck of the BOKA Vanguard and only pushing to the brackets of the stabilizer. Together they replaced the strongboxes and kept the 70,000-ton load in place during the transport.
Without a scratch the FPSO was delivered in the Norwegian 'fjord village' Stord. A big compliment to the Boskalis crew and project team!
Read the next article