Research has shown that Boskalis is one of the most attractive employers among Dutch students with a technical education. Along with multinationals like Tesla, Apple, Google, Philips and European Space Agency, among others, Boskalis is included in the top 20 most attractive companies to work for.* Earlier this year, that appeal was confirmed when the largest group of trainees in years started at Boskalis. Four of them tell why they chose Boskalis.
Immediately after the onboarding course to learn about Boskalis, Sief Andriopoulos, who studied civil engineering at Delft University of Technology, went straight to the airport. As a trainee in Boskalis' Dredging & Inland Infra division, he is working on the Fehmarnbelt tunnel project in Denmark. Even after a while, you can still see the surprise on his face.
"The project is unquestionably impressive," he says. "Before you go, you hope to be stunned upon arrival at the project site. And I certainly was. What astonished me most at first sight was the precision of the equipment, despite how big all the machines are and the enormous quantities of soil being moved around. You see the drawings being transformed into reality. During my traineeship, I hope to gain a good understanding of the complex organization needed for that transformation. Luckily, Boskalis is giving me the opportunity to explore the different roles and responsibilities involved in a project of this size."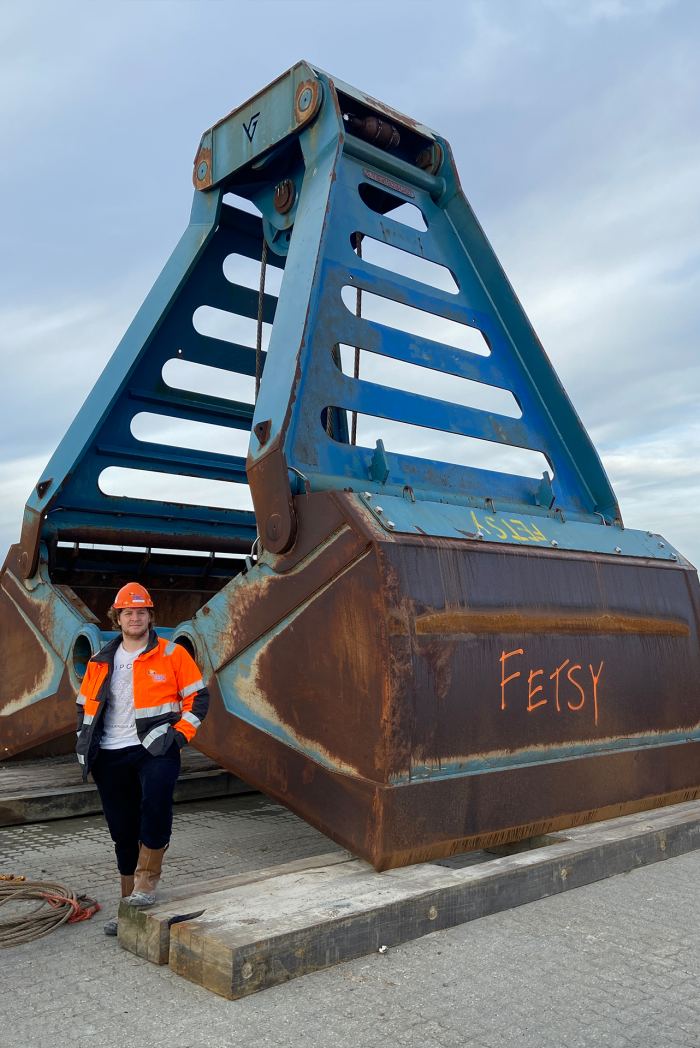 Nature-based solutions

Andriopoulos joined Boskalis as a relative newcomer, whereas Renske Free had already got to know the company to some extent during an internship. After completing a bachelor in Applied Earth Sciences, she combined her master's degree in Environmental Engineering at Delft University of Technology with research in the field of sustainability at Hydronamic. "I am particularly interested in contributing to the challenge of including nature-based solutions in large projects. Boskalis provides the perfect platform to make a world-wide impact in sustainability and the energy transition. Such global challenges, the great stories and experiences from past trainees, and the pride of colleagues in their work for Boskalis led me to apply for the traineeship. And I haven't regretted that decision for a minute!"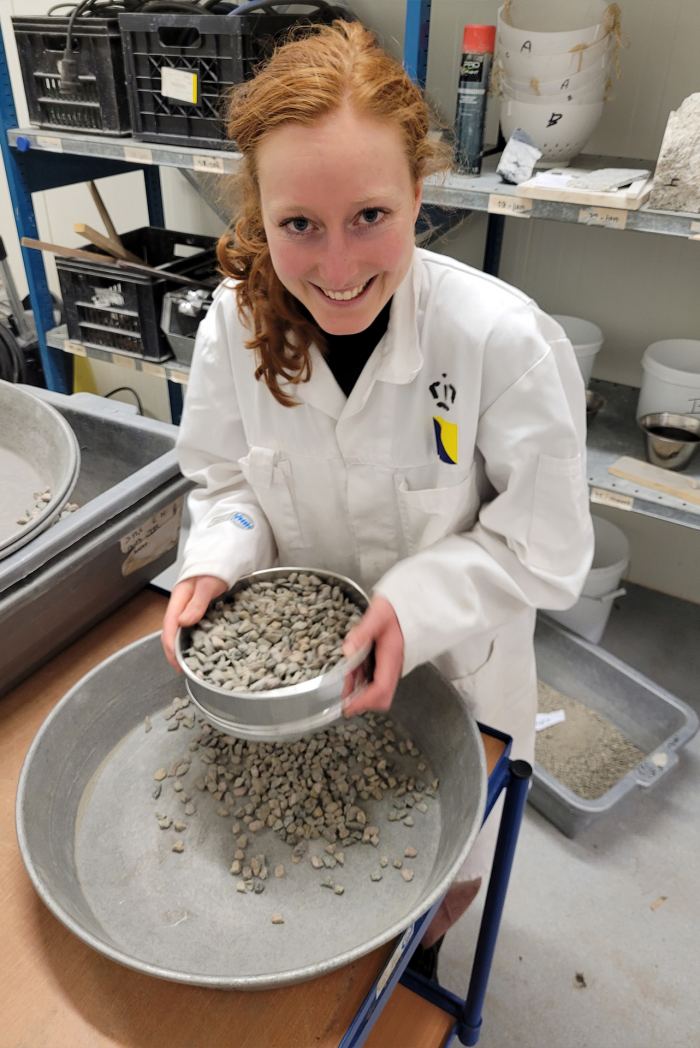 Impact

Boskalis' commitment to the energy transition is clearly a factor for many trainees. Thomas Uil, who studied mechanical engineering and then completed a master's degree in construction management, is one of them. "I would like to work on large, complex projects in which sustainability, in the broadest sense, plays a part. So before you start looking at where you can work as a trainee, you make an inventory of companies that are having an impact with sizeable sustainability projects. And Boskalis certainly stood out."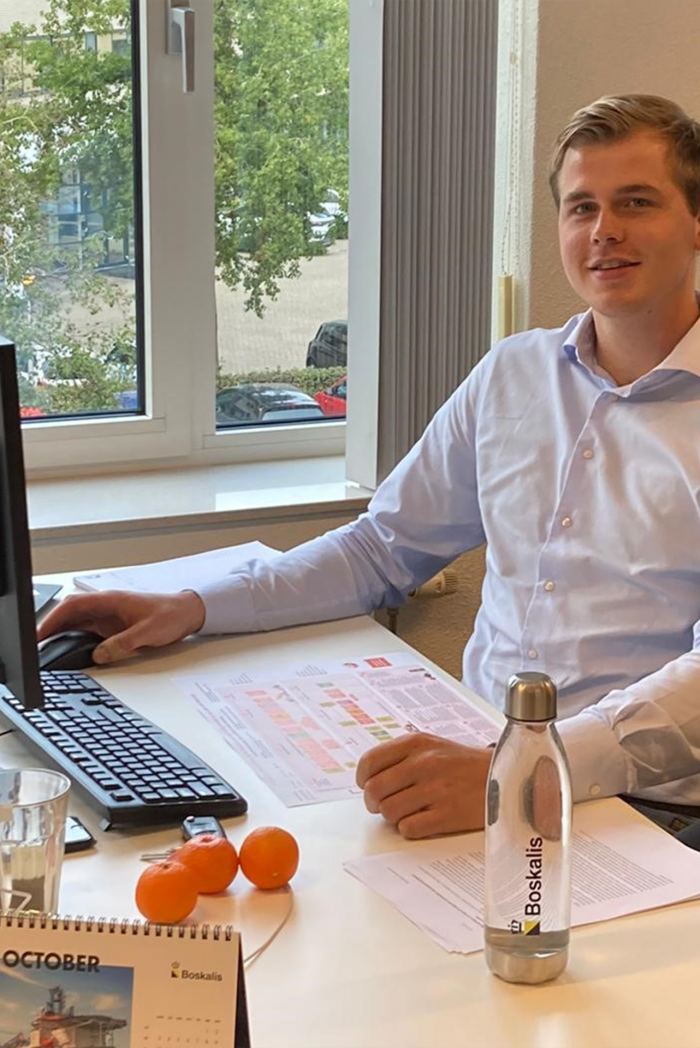 A big advantage of a traineeship within Boskalis is the fact that young professionals can experience whether a job suits them or not. And if not, no problem. There are lots of other possibilities in the company. So, a traineeship as a way of looking around and internal mobility as a step towards years of varied work with an impact. Mareva De Coninck Moyou: "I would like to go offshore and experience what that involves. But if I join a tender team in the future, for example, I might find out that I like that work as well. I'm open to everything. The fact that you can learn about different business units at Boskalis is what makes this traineeship so valuable."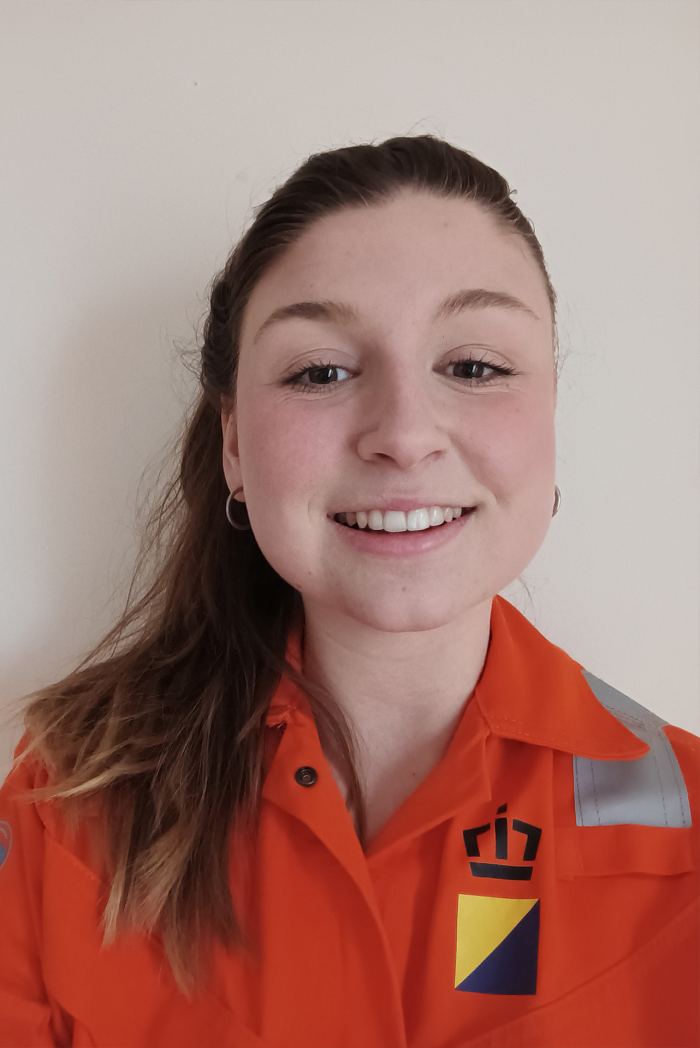 Changing Google Earth

That combination suits Renske Free as well. "I like the atmosphere and mindset here as well: all the colleagues are one hundred percent invested in the projects and they strive to make it a success as a team. Everyone steps up to make an impact, protect or create land and even change the face of Google Earth where necessary. Isn't that fantastic!"
* Result of an annual survey conducted by employer branding agency Universum among more than 18,000 students.
Read the next article